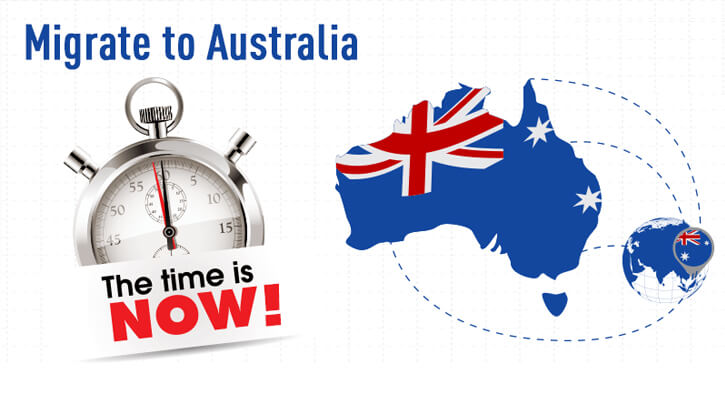 An overview of Australian Migration
The Australia Immigration Program gives individuals and families a chance to be a part of a multicultural land with breathtakingly beautiful scenery, numerous career opportunities, excellent education, healthcare, and security.
Out of 188 countries, Australia measures at #2 in the United Nations (UN) Human Development Index (HDI) (2016) which signifies the excellent healthcare, education and standard of living in Australia.
Provided you meet the criteria set out in law, Australia Immigration Programme does not discriminate on the basis of race or religion, which means anyone from any country, can apply to migrate.
Every year Australia's cultural diversity is celebrated on Harmony Day, March 21. Harmony Day is about inclusiveness, respect and a sense of belonging for everyone.
AUSTRALIA IMMIGRATION AND PERMANENT RESIDENCY REQUIREMENTS
1. Australia awards points in their Points Test for:
Age
English Language Ability
Skilled Employment
Educational Qualificationn
Australian Study Requirements
Credential Community Language Qualifications
Study in Regional Australia, Partner Skill Qualifications
Professional Year in Australia, Nomination by State or Territory Governement (visa subclass 190 only)
Nomination by State or Territory Governemnt or Sponsorship by an Eligible Family Member (visa subclass 490 only).
2. Skill Assessment, please find attached details of the documents required for skill assessment.
Fees for skill assessment depends on your Skill Assessment Authority. Payment for skill assessment should be made using credit card.
Government fees once paid are non-refundable.
3. Work experience reference letter as per the Australian format.
The reference letter should be on the official letterhead of the company providing the reference.
The letterhead should indicate clearly the full address of the company and any phone numbers, fax numbers, email and website addresses.
The reference letter should mention the start and end dates of employment in DD/MM/YY format.
The reference letter should include duties and responsibilitiesthe applicant completed.
The reference letter should mention hours worked – full-time or part-time.
The name and position of the person authorised to sign the reference should be typed or stamped below that person's signature – a reference with only a signature will not be accepted.
The direct contact number and email ID of the person writing the reference letter should be mentioned in the letter.
4. IELTS is an English test taken for international study, migration and work.
Scoring well in your IELTS test plays a vital role in scoring well in the Australia Immigration Point Test.
You have to take the General/Academic Training module for IELTS. (General/Academic depends upon your skill assessment Authority ).
5. PTE Academic is the English test for study abroad and immigration.
PTE scores are accepted for PR application.
6. EOI submission, after compiling all your documents including the Skill Assessment and IELTS/PTE score, we will make an Expression of Interest (EOI) profile for you through SkillSelect.
There is no fee to create or submit an EOI in SkillSelect.
Your profile will then be active for 2 years.
7. After submitting the EOI, based on your points, you will receive an Invitation to Apply (ITA) from Australia.
8. Once you recive an ITA, you have 60 days for Visa submission
Additional documents required for Visa submission:
Police Clearance Certificate for adults only
Police Clearance Certificates are required for applicants over the age of 16 years.
A police clearance certificate is required for all countries, where the applicant has stayed for 12 or more months in the last 10 years.
Medical Test Results for all applicants
IMPORTANT INFORMATION
Fees and Payments
Governement fees for PR application is as follows:
Primary applicant : $3670 AUD
Spouse: $1835 AUD
Child: $920 AUD
Payments should be made using credit cards.
Govermenet fees once paid are non-refundable.
Refunds of CanApprove service charges are according to the terms and conditions of the agreement.
State Sponsorship/Regional Sponsorship or Relative Sponsorship Nomination
If you are not eligible for applying for General Independent 189 Visa then you can apply for 190 State Sponsorship or 489 Regional Sponsorship or Relative Sponsorship Nomination.
To apply for the 190 State Sponsorship or 489 Regional Sponsorship proof of funds is requires. The Fund amount and IELTS Score depends on the State/Region nomination.
Once you receive State Nomination/ Regional nomination or Relative Sponsorship Nomination, you will be given 14 days to accept the nomination.
8 REASONS TO CONSULT WITH CANAPPROVE
Honesty
Integrity
Reliability
Compassion
Trustworthy
Qualified
Affordable
Credible
We at J & A aim to make the complex process of preparing financial papers, authenticating documents, filling applications, obtaining visas, and acquiring work and residence permits as simple, quick and easy as possible for our clients. We provide assistance to immigrants and students with pre-travel, travel and post-arrival needs including but not limited to acquiring a health card, social insurance card, ID card, and driver's license, as well as finding accommodation.
For more information, get in touch with our team of qualified immigration consultants and skilled advisors.