Incepted in 2001, under the aegis of the J&A Group of Companies, J&A Training Academy has dedicated itself to providing top-notch training and facilitation programmes in a wide range of spectrums such as language, health, safety and environment practices and soft skills along with several others. Having headquarters in Kuwait, J&A Training Academy has carved a distinguished space in the niche of language and professional training. Delivering training programmes and sessions from our own facilities in Kuwait, Canada, Kochi, Pandalam, and Adoor, we have influenced and facilitated the realization of career and educational aspirations of students and professionals alike from diverse sections of the society.
Our unmatched experience and exposure in overseas education, career counseling, personality development and orientation has helped us mold focused and high-value training and facilitation programs that can match even the most dynamic and diverse requirements of the trainees.
As a futuristic training provider that strives to prepare the trainees to meet the challenging requirements of the future, we embrace technology in all its essence. We make use of several virtual classroom systems to improve the quality of the training rendered and the level of reception of the people undergoing training.
We endeavor relentlessly to craft relevant, targeted and impeccable training modules and curriculum. Believing in experiential and participative learning processes, our modules are prepared to engage the trainees in training and improve the quality of learning.
J&A Training Academy is endowed with all the required human resource, experience and technological infrastructure to provide highly focused training programs at affordable costs to client from a league of business sectors and industry verticals. Whether it is for aspiring students or professionals, our training offers everything the client needs. Our services are also highly scalable to match the dynamic requirements of the clients.
Today this learning has gone astray equally at organizational Level and at personal level which impacted in employment exhaustion and family issues respectively. The only way out for this social condition is to enlighten the people around with original knowledge which can supplement a serious transformation in their lives which would in due course funnels to an all new social edifice. The conventional education and training has lost its relevance and of no value to enterprises or educational institutions or individuals. The need of the hour is deliberated for an Innovative Learning Methodology which has enormous potential to fine-tune the perception of social orthodoxy.
At J&A Training Academy, we offer Innovative Learning Methodology aimed at converting the conformist attitudes of the Individuals or enterprises into all-consuming obsession to change. J&A intensifies every opportunity to spawn a powerful learning module that evolve towards a spontaneous Organizational or Cultural Change. We consider this mission as a social responsibility to empower the individuals or group and provide every opportunity to change. We believe the innovative and modern learning can add credibility to our targeted section, meanwhile by keeping the conventional learning alive which would be a winning blend of modernity and traditionalism
J&A Group Training Solutions, the corporate learning and development arm of J&A Training Academy has since its establishment, occupied a pre-dominant role in congregating the changing requirements of many enterprises, whether large or SME's. We offer very comprehensive series of well-designed curriculum specially catered for business organizations with different learning needs.Our key services include motivational sessions, customized training and facilitation programs designed to equip professionals with the essential tools of the trade. By putting theoretical knowledge into practice for our training programs, J&A has since become a reputable company recognized for developing the next wave of dynamic corporate and business professionals, both locally and globally.
J&A is committed to developing high quality content with accredited and dedicated trainers and facilitators, providing training solutions that are at velocity with the dynamic changes in the business world. As an independent facilitators, J&A is competent to provide fair assessment and customized training curriculum to meet our clients' training needs. All of our Associate Trainers offer our high level of service therefore are subject to regular peer assessments and interview prior to joining our Institute. They must all be qualified and have relevant experience to an agreed level and are subjected to continual audit and evaluation. Strict internal assessment is implemented as an integral part of our quality control mechanism. The training division is ISO 9001:2008 registered, with both our internal and client procedures subject to independent external audit.
Training package for Corporates and Organizations
With our package the clients will be trained in;
Communicative English: We combine several training methods and modules to create a uniquely attractive communicative English training program that will equip the trainees with everything they need to develop better communication skills in English.
Skill Development& Safety aspects: As per the requirements of the client, we create unique skill development training sessions that will help the trainees amass all the required skills that are imperative to help them carry out their line of duty effectively and in advancing their career.
Work Ethics and Professionalism: One of the most important modules of our training package, we make effective use of several training methods and techniques to induce in the trainees the values of work ethics and professionalism. Through several techniques, we elicit a need in the trainees to understand these concepts clearly and prominently and how these values are important in making a professional better.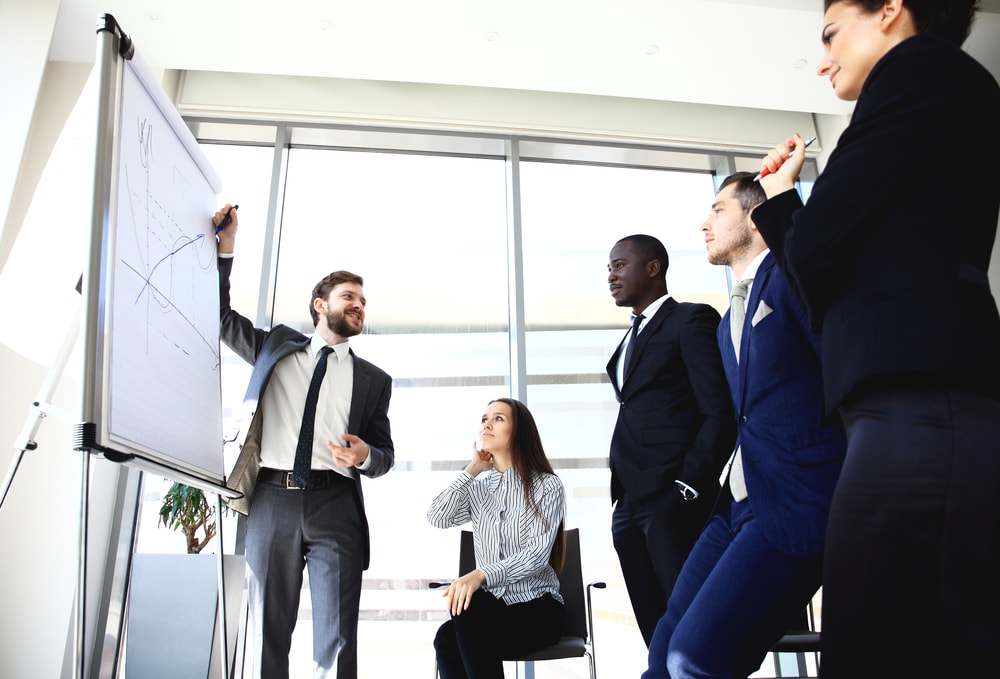 Productivity Improvement: Dwindling productivity in organizations is a serious issue that many organizations try to effectively cope with no degree of success. However, as productivity is directly related to employees, any effort to improve the productivity in an organization must start with the employees. Keeping this in mind, we have crafted a unique training module to improve the productivity of the organization.
Personality Development: An important area for every professional, personality development of the employees is important for business as well. When the personality of the employees is developed, it can bring a lot of changes in the business and its productivity as well.
Hi-impact Leadership Training for Senior Officials & Negotiation Skill Training.
Sales Effectiveness Training & Sales Competency Workshop
Apart from these modules, as part of our training we also train the candidates in time management, punctuality and the importance of working in safe and secure work environments.
Why Our Training Package Proves to be the Best
The training programs are carefully created to bring great advantages for the employees and organizations alike.
Improved professional prospects: Undergoing the training programme, the candidates will be equipped with all the necessary professional skills to carry out their line of duty, effectively.
Better chances of Career Expansion: Every individual undergoing the training will be better equipped to realize their career aspirations in the future.
Become resourceful: The trainings are effectively molded to help the trainees prepare themselves for various challenges that may come in their professional and personal lives.
Organization will benefit from better employees: The organization will reap the ultimate benefit as the productivity of the entire employees will improve leading to better customer relations, overall productivity and profitability of the organization.
Meet the competition: When the employees perform better, efficiently and more effectively, it will position the organization to meet and defy the completion effortlessly.
Benefits at J & A
Assured Placement Support
Novel Teaching Methodologies
In-house Study Materials
Professionally Qualified Faculties
Online Support
Well Equipped work station and computer lab
Why J & A is Unique
Over 10 years of Glorified Educational Services
​An ISO 9001:2008 Institution
Awarded Best In Quality Management
​Awarded Best in Facilitation
Leading Professional Nursing educators in KERALA​
Placement Support & Services in India and Abroad
The Cutting Edge
We have a dedicated team for research and development who are constantly exploring new avenues and possibilities to enhance our services to our clients even better. The programs and services we offer are introduced after thorough research analysis and careful observations. We are on the verge of designing innovative programs for individuals and enterprises that can create a glorified change in their development. We are committed to the professional and personal development of Individuals through our innovative learning methodology which can fetch benign transformation in the social fabric of the country