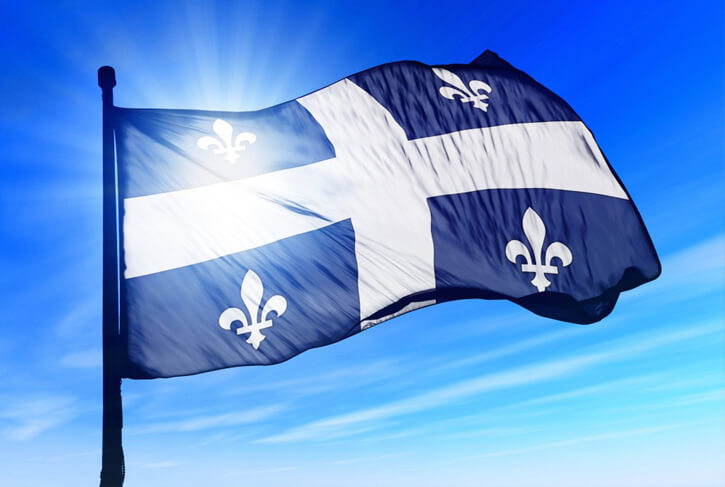 Quebec Immigration Programs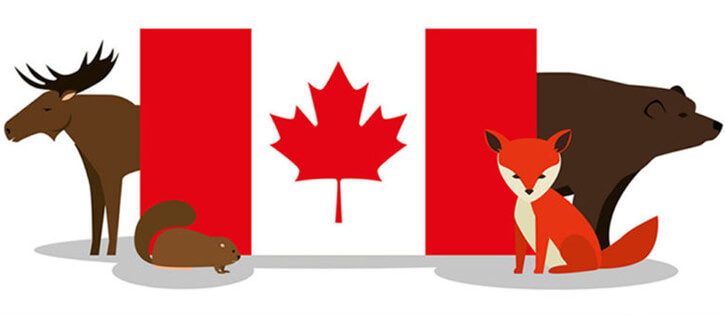 EXPRESS ENTRY
The Canada Express Entry Program is a point based Immigration system for professionals looking to settle in Canada. It awards points to professionals based on skills, experience, and Canadian employment status and provincial/territorial nomination. The higher your points, the greater your chances of receiving an invitation to Apply (ITA) for Permanent Residency in Canada. PR applications submitted through Express Entry are processed in 6-12 months or less.
This is an online program which has no cap on applicants and is open throughout the year
The program applies only to Federal Skilled Worker Program, Federal Skilled Traders Program, and Canadian Experience Class Immigration Program
You must submit an Expression of Interest(EOI) and apply as an applicant under any type of job mentioned in Skill Types 0, A and B
Your profile will be evaluated based on the CRS (Comprehensive Ranking System)points and will be placed in the Express Entry pool.
Canadian provinces and employers will access this EE pool and find talent to meet their needs
The highest CRS point holders will receive an Invitation to Apply (ITA) for PR.
The number of ITAs issued is based on the Annual Immigration Level
EXPRESS ENTRY ELIGIBILITY
The eligibility requirement for the Express Entry is 67 points out of 100. You will need to score at least 67 points under various eligibility criteria to apply for your PR visa. The Express Entry eligibility points calculator is based on the following criteria:
Age: You can score the maximum points if you are between 18-35 years. Those above this age will gain lesser points.
Education: Your minimum educational qualification must be equal to the higher secondary education level in Canada. A higher level of educational qualification means more points.
Work experience: To score the minimum points you should have at least one year of work experience. If you have more years of work experience you will gain more points.
Language ability: You must have at least 6 bands in your IELTS equivalent to CLB 7 to be eligible to apply and score the minimum points. Higher scores mean more points.
Adaptability:You can score ten points on the adaptability factor if your family members or close relatives are living in Canada and will be able to support you when you move in there. You can also gain points if your spouse or legal partner is ready to migrate with you to Canada.
Arranged employment: A valid job offer from a Canadian employer entitles you for ten points.
You need to have a minimum of 67 points out of 100 to be eligible to apply under the Express Entry program.
These are the criteria and the maximum points you can score under each of them:
| | |
| --- | --- |
| Criteria | Maximum points |
| Age | 12 |
| Language proficiency | 25 |
| Education | 25 |
| Work experience | 15 |
| Adaptability | 10 |
| Arranged employment | 10 |
EXPRESS ENTRY – PNP
CANADA PROVINCIAL NOMINEE PROGRAM (PNP) DETAILS
The Canada Provincial Nominee Program was created to attract skilled international talent to Canada provinces facing a talent shortage. Thousands of successful applicants have relocated and permanently settled in Canada through the PNP program.
Each of Canada's thirteen provinces and territories operates its own PNP program with several streams. Altogether, there are more than 80 different provincial nominee programs!
Express Entry Provincial Nominee Programs:
In 2015, Canada introduced Express Entry program as a system to manage applications for permanent residence through same major economic immigration programs. Since then, many Canadian provinces and territories have developed 'enhanced' PNP streams that are aligned with Express Entry. This means that some PNPs require that an applicant have an Express Entry profile in order to meet the PNP eligibility requirements.
If an applicant is nominated through a PNP which is aligned with Express Entry, the applicant can then claim 600 additional Comprehensive Ranking System (CRS) points, virtually guaranteeing they will receive an invitation to apply (ITA) for permanent residence in the next Express Entry draw. Alternately, if an applicant receives a nomination through a PNP which is not aligned with Express Entry, then they must submit a paper-based federal application for permanent residence as a provincial nominee. Paper-based federal applications for permanent residence can take significantly longer to process than electronic Express Entry applications.
Some of the best Canadian provinces to apply to under this program are:
Prince Edward Island
Ontario
Saskatchewan
Alberta
Manitoba
Nova Scotia
If you are a skilled professional with experience in technology, finance, education, marketing or healthcare, now is the perfect time to explore your options through the PNP program.
You can apply under the PNP option to migrate to Canada if you want to live in a province, contribute to its economy and wish to become a permanent resident of Canada.
Options in the Provincial Nominee Program (PNP)
There are two options when filling an application through the PNP program:
Paper based process
Through Express Entry
Paper-based process:
The first step is to apply to the province or territory for nomination under the non-Express Entry stream. If you meet the eligibility requirements and qualify through the individual In-demand Occupation Lists of some provinces, you will get a nomination from the province if your occupation is on the list. You can then apply for a Canada PR Visa.
You will now have to submit a paper application for your PR visa. The processing time is usually longer than through the Express Entry system.
Express Entry System:
There are 2 ways to apply:
You can apply for a nomination by contacting the province or territory and apply for a nomination under the Express Entry stream.
If you get a positive response from the province or territory to nominate you, you can create an Express Entry profile or update your profile if it already exists.
The other option is to create an Express Entry profile and indicate the provinces or territories you are interested in. If the province sends a 'notification of interest' you can then contact them and then apply through the Express Entry system.
You must meet the eligibility requirements for a successful outcome of your application.
Steps in PNP application for PR visa:
Apply in the province or region where you desire to settle.
If your profile meets the eligibility criteria, you could be nominated by the province to apply for a PR visa.
Apply for your PR visa after you are nominated by a province.
The criteria for evaluating the PR application vary from province to province.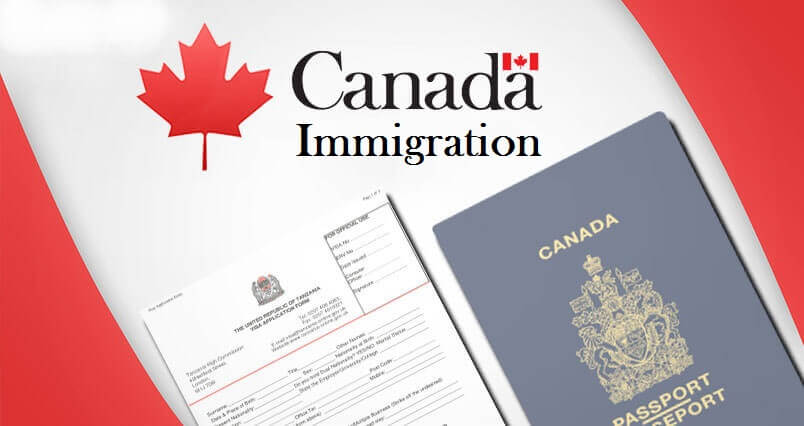 VISIT VISA
The Canada visit visa is granted for a period of six months and are either single entry or multiple entry visas. While you cannot work on the visit visa, you are free to travel across Canada for tourism and leisure.
CANADA VISIT VISA DETAILS
The Canada Visit Visa is a straightforward visa application giving you the ability to visit Canada for a period of up to 6 months. Key points to note about this visa are:
It can only be used for leisure or tourism purposes
You cannot use this visa to work or to apply for work
You can take your dependents and children along
Typically, the visit visa is issued in 27 days after submission
DOCUMENTS REQUIRED
The Canada Visitor Visa process requires you to meet the following criteria:
A valid passport with an expiry date that is after six months or more.
Documents that prove you have enough ties to your home country.
Financial statements that prove you have enough funds to support your stay in Canada
A letter of invitation from your relatives if you are planning to stay with them
Medical clearance certificate if you need to undergo a medical exam before your trip
ELIGIBILITY CRITERIA
The Canada Visitor Visa process requires you to meet the following criteria:
Applicants must prove that they possess sufficient funds to support themselves and their family for the entire period of their visit
Applicants must not intend to seek or undertake a job
Applicants should have no criminal record and intend to strictly comply with the laws of the country
Applicants who might stay either with their relatives or friends should also provide invitation letters from their sponsor
Applicants from certain countries may need a temporary resident visa
You may need to meet certain more entry requirements based on your profile
RNIP (Rural & Northern Immigration Pilot Program)
The Rural and Northern Immigration Pilot is a community-driven program. It's designed to spread the benefits of economic immigration to smaller communities by creating a path to permanent residence for skilled foreign workers who want to work and live in one of the participating communities.
Participating communities:
The pilot will launch in participating communities at different times.
North Bay, ON
Sudbury, ON
Timmins, ON
Sault Ste. Marie, ON
Thunder Bay, ON
Brandon, MB
Altona/Rhineland, MB
Moose Jaw, SK
Claresholm, AB
Vernon, BC
West Kootenay (Trail, Castlegar, Rossland, Nelson), BC
To be eligible for the Rural and Northern Immigration Pilot Program, you must meet all IRCC eligibility requirements. You must
have qualifying work experience or have graduated from a publicly funded post-secondary institution in the recommending community
meet or exceed the language requirements
meet or exceed the educational requirements
prove you have enough money to support your transition into the community
intend to live in the community
meet community-specific requirements
If you meet all of the requirements, you can start to look for an eligible job in the community.
As a candidate, you must have a genuine job offer to work in 1 of the participating communities.
In addition to the requirements on this page, each community will have their own requirements and job search process. Once you have a job offer, and meet all the requirements, you can apply for a community recommendation. After that candidates can apply for Permanent Residence with all the relevant documents and complete the application process.
Atlantic Immigration Pilot (AIPP)
The Atlantic Immigration pilot program was launched in 2017 as part of a joint initiative to stimulate economic growth in Canada's Atlantic Provinces by attracting skilled workers. The Atlantic Provinces include New Brunswick, Newfoundland and Labrador, Nova Scotia, and Prince Edward Island.
Atlantic Immigration Program Requirements:
The Atlantic Immigration Pilot Program facilitates immigration through connecting two parties:
Foreign nationals interested in becoming residents of Atlantic Canada
Employers designated by the government to hire foreign nationals
The Atlantic Immigration Pilot Program has different requirements for both of these parties
Home Support Worker Pilot:
The Home Support Worker Pilot is one of two caregiver pilots launched in June, 2019. This pathway is designed for foreign nationals with work experience in NOC 4412.
This pilot is designed to bring Home Support Workers to Canada on temporary work permits, with the ability to apply for permanent residence after gaining enough work experience.
Important Information
The pilot opened to applications on June 18th, 2019, and will be accepting a maximum of 2,750 primary applicants per year plus their immediate family.
What does the Pilot offer?
The new programs amend two main issues with the previous caregiver pilot programs:
Ability for caregivers to change jobs: Caregiver programs have been criticized in the past because they bind caregivers to single families, creating an environment conducive to workplace abuse. The new pilots will enable caregivers to more easily change employers.
Accompanying family members: In past programs, spouses/partners and children could not necessarily accompany the caregiver to Canada. Under the new programs family members will be eligible to accompany caregivers and will be eligible to apply for open work permits and/or study permits.
Eligibility Criteria:
Interested applicants must meet the requirements listed below.
Job Offer:
Eligible candidates will have a job offer in Canada at the time of application for a work permit.
Work Experience:
With a work permit, caregivers will be able to gain the two years mandatory work experience in order to apply for permanent residence in Canada.
Language Requirements:
Eligible candidates will meet Canadian Language Benchmark level 5.
Educational Requirements:
Applicants must have one year of Canadian post-secondary education or foreign equivalent to be eligible.
Yukon Community Pilot
The Yukon Community Pilot (YCP) is a new stream of the Yukon Nominee Program. The YCP launched in 2020 and will run for 3 years.
If you have a valid nomination for permanent residence from Yukon, you may be eligible for a 2-year location-restricted open work permit under the YCP.
To qualify for the work permit, you must:
have 2 or 3 eligible job offers
have a signed letter of support from the Government of Yukon
Meet the general requirements for a work permit.
Before you apply for a work permit, you need these documents to include in your application:
A copy of the nomination letter from the Government of Yukon confirming that you've been nominated for permanent residence
A signed letter of support from the Government of Yukon stating that:

The employers who are offering you the jobs need you to work in the community as soon as possible
Genuine job offers.
Yukon Community Pilot
As a caregiver, you have options to come to Canada to become a permanent resident or work temporarily.
Permanent residence for caregivers
As of June 18, 2019, you may be able to apply for permanent residence through the Home Child Care Provider Pilot or Home Support Worker Pilot if you:
meet the eligibility requirements, and
have a job offer to work in one of these occupations
The Home Child Care Provider Pilot and the Home Support Worker Pilot are 5-year pilot programs that let qualified caregivers and their family members come to Canada with the goal of becoming permanent residents.
If you've been offered a job in Canada as a caregiver or have experience working in Canada as a caregiver, you may be able to apply for permanent residence through one of these pilots.
The application process will be different depending on your situation and how much qualifying work experience you have.
Eligibility
Any Graduation or 3 year Diploma in Nursing or BSc Nursing
Experience- Minimum 2+ years of recent experience in target occupation
Recent (2 years) general IELTS test with a minimum score of 5.5 in each band or CLB5+ equivalency in French TEF/TCF.
Be between the ages of 21 and 45
SELF EMPLOYMENT PROGRAM
To qualify as a self-employed person, you must have two years of relevant experience and show that you intend to become self-employed in Canada.
You must also score at least 35 points on a selection grid designed to determine whether you will be able to make an economic contribution to Canada.
We assess you on selection criteria that include your:
experience
education
age
language abilities
adaptability
Selection Relevant experience
Your experience is relevant if you have:
taken part in cultural activities or athletics at a world-class level or
been a self-employed person in cultural activities or athletics
Relevant experience for a self-employed person means at least two years of experience.

BUSINESS IMMIGRATION PROGRAM
Permanent Residence under the Business Immigration Program
Canada welcomes successful business people who are seeking new opportunities and challenges. The Business Immigration Program is designed to encourage and facilitate the admission of these individuals. Both the federal and provincial/territorial governments welcome business immigrants and offer services to help immigrants start a business and settle in Canada.
If the investment comes from a designated Canadian venture capital fund, you must secure a minimum investment of $200,000.
If the investment comes from a designated Canadian angel investor group, you must secure a minimum investment of $75,000.
You don't need to secure a financial investment from a business incubator. You must be accepted into a Canadian business incubator program.
To qualify for the Start-up Visa Program, you must meet all 4 eligibility requirements, as well as the admissibility requirements to enter Canada.
Eligibility requirements for the Start-up Visa Program
You must:
have a qualifying business
have a letter of support from a designated organization
meet the language requirements, and
have enough money to settle and live in Canada before you make money from your business
– IELTS is overall 5 score minimum required.
– Only some experience in Business.
– WES also required
Student Visa/Study permit
We can help to guide you through the Student Visa process. From getting your study permit to permanent residency, we'll be there every step of the way. With our help, you can transfer a Canadian education into Canadian permanent residence.
You can study in Canada if you:
are enrolled at a designated learning institution
prove you have enough money to pay for your:
tuition fees
living expenses for yourself and any family members who come with you to Canada and
return transportation for yourself and any family members who come with you to Canada
obey the law, have no criminal record and get a police certificate (if required)
are in good health and get a medical exam (if required)
prove to an officer that you will leave Canada when your study permit expires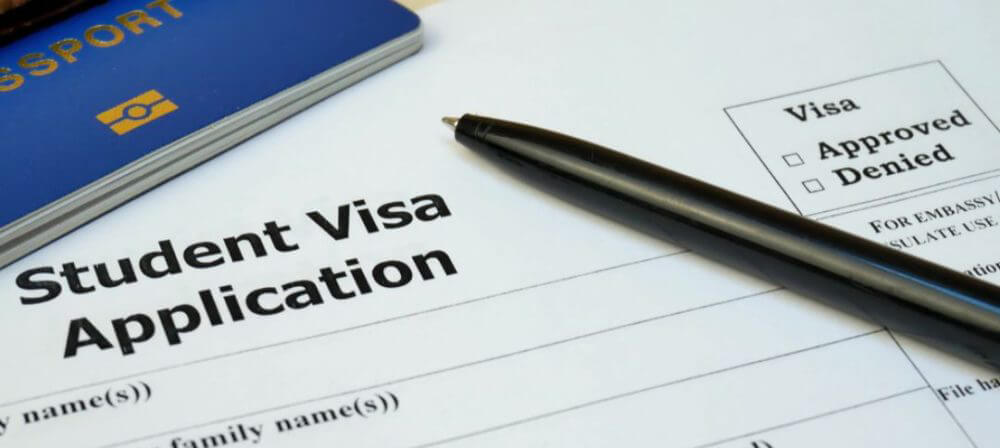 RN Program
The Canadian Nursing Review Programs at OMNI College were created and carefully set up with specific components to provide Internationally Educated Nurses (IEN's) with the training and education they need to practice professionally as nurses in Canada.
Canada RN Preparatory Program
1 year Program- Health Professionals – BSc. Nursing & GNM Nurses
Pathway for the registration of RN & LPN
98% – passing Rate
IELTS – Academic – compulsory
Part Time Job Facility
Duration – 12 months – 18 months
Complete the application through online and the candidate will receive a direct call from Omni College.
Admission Requirements:
Must be registered as an RN in country of origin
Minimum CELBAN score of 6, or Academic IELTS score 5.5, or above
Pass an interview with OMNI Admissions
Must have a minimum of 1125 hours of nursing experience within the last 4 years.
Below you will find OMNI College's Nursing Review Programs, what they are made of and the order of each component:
Canadian Nursing Review – Advanced 12 Month Program:
Canadian Nursing Review
Workplace Prep & Nurse Licensing Exam Prep
Co-Op Work Experience
Leadership in Nursing
Canadian Nursing Review – 18 Month Program:
Medical Terminology & Communication
CELBAN Test Preparation
Canadian Nursing Review
Workplace Prep & Nurse Licensing Exam Prep
Co-Op Work Experience
Leadership in Nursing
Canada Skilled Occupation List
0011 Legislators
0012 Senior government managers and officials
0013 Senior managers – financial, communications and other business services
0014 Senior managers – health, education, social and community services and membership organizations
0015 Senior managers – trade, broadcasting and other services, n.e.c.
0016 Senior managers – construction, transportation, production and utilities
0111 Financial managers
0112 Human resources managers
0113 Purchasing managers
0114 Other administrative services managers
0121 Insurance, real estate and financial brokerage managers
0122 Banking, credit and other investment managers
0124 Advertising, marketing and public relations managers
0125 Other business services managers
0131 Telecommunication carriers managers
0132 Postal and courier services managers
0211 Engineering managers
0212 Architecture and science managers
0213 Computer and information systems managers
0311 Managers in health care
0411 Government managers – health and social policy development and program administration
0412 Government managers – economic analysis, policy development and program administration
0413 Government managers – education policy development and program administration
0414 Other managers in public administration
0421 Administrators – post-secondary education and vocational training
0422 School principals and administrators of elementary and secondary education
0423 Managers in social, community and correctional services
0431 Commissioned police officers
0432 Fire chiefs and senior fire fighting officers
0433 Commissioned officers of the Canadian Forces
0511 Library, archive, museum and art gallery managers
0512 Managers – publishing, motion pictures, broadcasting and performing arts
0513 Recreation, sports and fitness program and service directors
0601 Corporate sales managers
0621 Retail and wholesale trade managers
0631 Restaurant and food service managers
0632 Accommodation service managers
0651 Managers in customer and personal services, n.e.c.
0711 Construction managers
0712 Home building and renovation managers
0714 Facility operation and maintenance managers
0731 Managers in transportation
0811 Managers in natural resources production and fishing
0821 Managers in agriculture
0822 Managers in horticulture
0823 Managers in aquaculture
0911 Manufacturing managers
0912 Utilities managers
1111 Financial auditors and accountants
1112 Financial and investment analysts
1113 Securities agents, investment dealers and brokers
1114 Other financial officers
1121 Human resources professionals
1122 Professional occupations in business management consulting
1123 Professional occupations in advertising, marketing and public relations
1211 Supervisors, general office and administrative support workers
1212 Supervisors, finance and insurance office workers
1213 Supervisors, library, correspondence and related information workers
1214 Supervisors, mail and message distribution occupations
1215 Supervisors, supply chain, tracking and scheduling co-ordination occupations
1221 Administrative officers
1222 Executive assistants
1223 Human resources and recruitment officers
1224 Property administrators
1225 Purchasing agents and officers
1226 Conference and event planners
1227 Court officers and justices of the peace
1228 Employment insurance, immigration, border services and revenue officers
1241 Administrative assistants
1242 Legal administrative assistants
1243 Medical administrative assistants
1251 Court reporters, medical transcriptionists and related occupations
1252 Health information management occupations
1253 Records management technicians
1254 Statistical officers and related research support occupations
1311 Accounting technicians and bookkeepers
1312 Insurance adjusters and claims examiners
1313 Insurance underwriters
1314 Assessors, valuators and appraisers
1315 Customs, ship and other brokers
2111 Physicists and astronomers
2112 Chemists
2113 Geoscientists and oceanographers
2114 Meteorologists and climatologists
2115 Other professional occupations in physical sciences
2121 Biologists and related scientists
2122 Forestry professionals
2123 Agricultural representatives, consultants and specialists
2131 Civil engineers
2132 Mechanical engineers
2133 Electrical and electronics engineers
2134 Chemical engineers
2141 Industrial and manufacturing engineers
2142 Metallurgical and materials engineers
2143 Mining engineers
2144 Geological engineers
2145 Petroleum engineers
2146 Aerospace engineers
2147 Computer engineers (except software engineers and designers)
2148 Other professional engineers, n.e.c.
2151 Architects
2152 Landscape architects
2153 Urban and land use planners
2154 Land surveyors
2161 Mathematicians, statisticians and actuaries
2171 Information systems analysts and consultants
2172 Database analysts and data administrators
2173 Software engineers and designers
2174 Computer programmers and interactive media developers
2175 Web designers and developers
2211 Chemical technologists and technicians
2212 Geological and mineral technologists and technicians
2221 Biological technologists and technicians
2222 Agricultural and fish products inspectors
2223 Forestry technologists and technicians
2224 Conservation and fishery officers
2225 Landscape and horticulture technicians and specialists
2231 Civil engineering technologists and technicians
2232 Mechanical engineering technologists and technicians
2233 Industrial engineering and manufacturing technologists and technicians
2234 Construction estimators
2241 Electrical and electronics engineering technologists and technicians
2242 Electronic service technicians (household and business equipment)
2243 Industrial instrument technicians and mechanics
2244 Aircraft instrument, electrical and avionics mechanics, technicians and inspectors
2251 Architectural technologists and technicians
2252 Industrial designers
2253 Drafting technologists and technicians
2254 Land survey technologists and technicians
2255 Technical occupations in geomatics and meteorology
2261 Non-destructive testers and inspection technicians
2262 Engineering inspectors and regulatory officers
2263 Inspectors in public and environmental health and occupational health and safety
2264 Construction inspectors
2271 Air pilots, flight engineers and flying instructors
2272 Air traffic controllers and related occupations
2273 Deck officers, water transport
2274 Engineer officers, water transport
2275 Railway traffic controllers and marine traffic regulators
2281 Computer network technicians
2282 User support technicians
2283 Information systems testing technicians
3011 Nursing co-ordinators and supervisors
3012 Registered nurses and registered psychiatric nurses
3111 Specialist physicians
3112 General practitioners and family physicians
3113 Dentists
3114 Veterinarians
3121 Optometrists
3122 Chiropractors
3124 Allied primary health practitioners
3125 Other professional occupations in health diagnosing and treating
3131 Pharmacists
3132 Dieticians and nutritionists
3141 Audiologists and speech-language pathologists
3142 Physiotherapists
3143 Occupational therapists
3144 Other professional occupations in therapy and assessment
3211 Medical laboratory technologists
3212 Medical laboratory technicians and pathologists' assistants
3213 Animal health technologists and veterinary technicians
3214 Respiratory therapists, clinical perfusionists and cardiopulmonary technologists
3215 Medical radiation technologists
3216 Medical sonographers
3217Cardiology technologists and electrophysiological diagnostic technologists, n.e.c.
3219 Other medical technologists and technicians (except dental health)
3221 Denturists
3222 Dental hygienists and dental therapists
3223 Dental technologists, technicians and laboratory assistants
3231 Opticians
3232 Practitioners of natural healing
3233 Licensed practical nurses
3234 Paramedical occupations
3236 Massage therapists
3237 Other technical occupations in therapy and assessment
4011 University professors and lecturers
4012 Post-secondary teaching and research assistants
4021 College and other vocational instructors
4031 Secondary school teachers
4032 Elementary school and kindergarten teachers
4033 Educational counsellors
4111 Judges
4112 Lawyers and Quebec notaries
4151 Psychologists
4152 Social workers
4153 Family, marriage and other related counsellors
4154 Professional occupations in religion
4155 Probation and parole officers and related occupations
4156 Employment counsellors
4161 Natural and applied science policy researchers, consultants and program officers
4162 Economists and economic policy researchers and analysts
4163 Business development officers and marketing researchers and consultants
4164 Social policy researchers, consultants and program officers
4165 Health policy researchers, consultants and program officers
4166 Education policy researchers, consultants and program officers
4167 Recreation, sports and fitness policy researchers, consultants and program officers
4168 Program officers unique to government
4169 Other professional occupations in social science, n.e.c.
4211 Paralegal and related occupations
4212 Social and community service workers
4214 Early childhood educators and assistants
4215 Instructors of persons with disabilities
4216 Other instructors
4217 Other religious occupations
4311 Police officers (except commissioned)
4312 Firefighters
4313 Non-commissioned ranks of the Canadian Forces
5111 Librarians
5112 Conservators and curators
5113 Archivists
5121 Authors and writers
5122 Editors
5123 Journalists
5125 Translators, terminologists and interpreters
5131 Producers, directors, choreographers and related occupations
5132 Conductors, composers and arrangers
5133 Musicians and singers
5134 Dancers
5135 Actors and comedians
5136 Painters, sculptors and other visual artists
5211 Library and public archive technicians
5212 Technical occupations related to museums and art galleries
5221 Photographers
5222 Film and video camera operators
5223 Graphic arts technicians
5224 Broadcast technicians
5225 Audio and video recording technicians
5226 Other technical and coordinating occupations in motion pictures, broadcasting and the performing arts
5227 Support occupations in motion pictures, broadcasting, photography and the performing arts
5231 Announcers and other broadcasters
5232 Other performers, n.e.c.
5241 Graphic designers and illustrators
5242 Interior designers and interior decorators
5243 Theatre, fashion, exhibit and other creative designers
5244 Artisans and crafts persons
5245 Patternmakers – textile, leather and fur products
5251 Athletes
5252 Coaches
5253 Sports officials and referees
5254 Program leaders and instructors in recreation, sport and fitness
6211 Retail sales supervisors
6221 Technical sales specialists – wholesale trade
6222 Retail and wholesale buyers
6231 Insurance agents and brokers
6232 Real estate agents and salespersons
6235 Financial sales representatives
6311 Food service supervisors
6312 Executive housekeepers
6313 Accommodation, travel, tourism and related services supervisors
6314 Customer and information services supervisors
6315 Cleaning supervisors
6316 Other services supervisors
6321 Chefs
6322 Cooks
6331 Butchers, meat cutters and fishmongers – retail and wholesale
6332 Bakers
6341 Hairstylists and barbers
6342 Tailors, dressmakers, furriers and milliners
6343 Shoe repairers and shoemakers
6344 Jewelers and watch repairers, and related occupations
6345 Upholsterers
6346 Funeral directors and embalmers
7201 Contractors and supervisors, machining, metal forming, shaping and erecting trades and related occupations
7202 Contractors and supervisors, electrical trades and telecommunications occupations
7203 Contractors and supervisors, pipefitting trades
7204 Contractors and supervisors, carpentry trades
7205 Contractors and supervisors, other construction trades, installers, repairers and servicers
7231 Machinists and machining and tooling inspectors
7232 Tool and die makers
7233 Sheet metal workers
7234 Boilermakers
7235 Structural metal and platework fabricators and fitters
7236 Ironworkers
7237 Welders and related machine operators
7241 Electricians (except industrial and power system)
7242 Industrial electricians
7243 Power system electricians
7244 Electrical power line and cable workers
7245 Telecommunications line and cable workers
7246 Telecommunications installation and repair workers
7247 Cable television service and maintenance technicians
7251 Plumbers
7252 Steamfitters, pipefitters and sprinkler system installers
7253 Gas fitters
7271 Carpenters
7272 Cabinetmakers
7281 Bricklayers
7282 Concrete finishers
7283 Tile setters
7284 Plasterers, drywall installers and finishers and lathers
7291 Roofers and shinglers
7292 Glaziers
7293 Insulators
7294 Painters and decorators (except interior decorators)
7295 Floor covering installers
7301 Contractors and supervisors, mechanic trades
7302 Contractors and supervisors, heavy equipment operator crews
7303 Supervisors, printing and related occupations
7304 Supervisors, railway transport operations