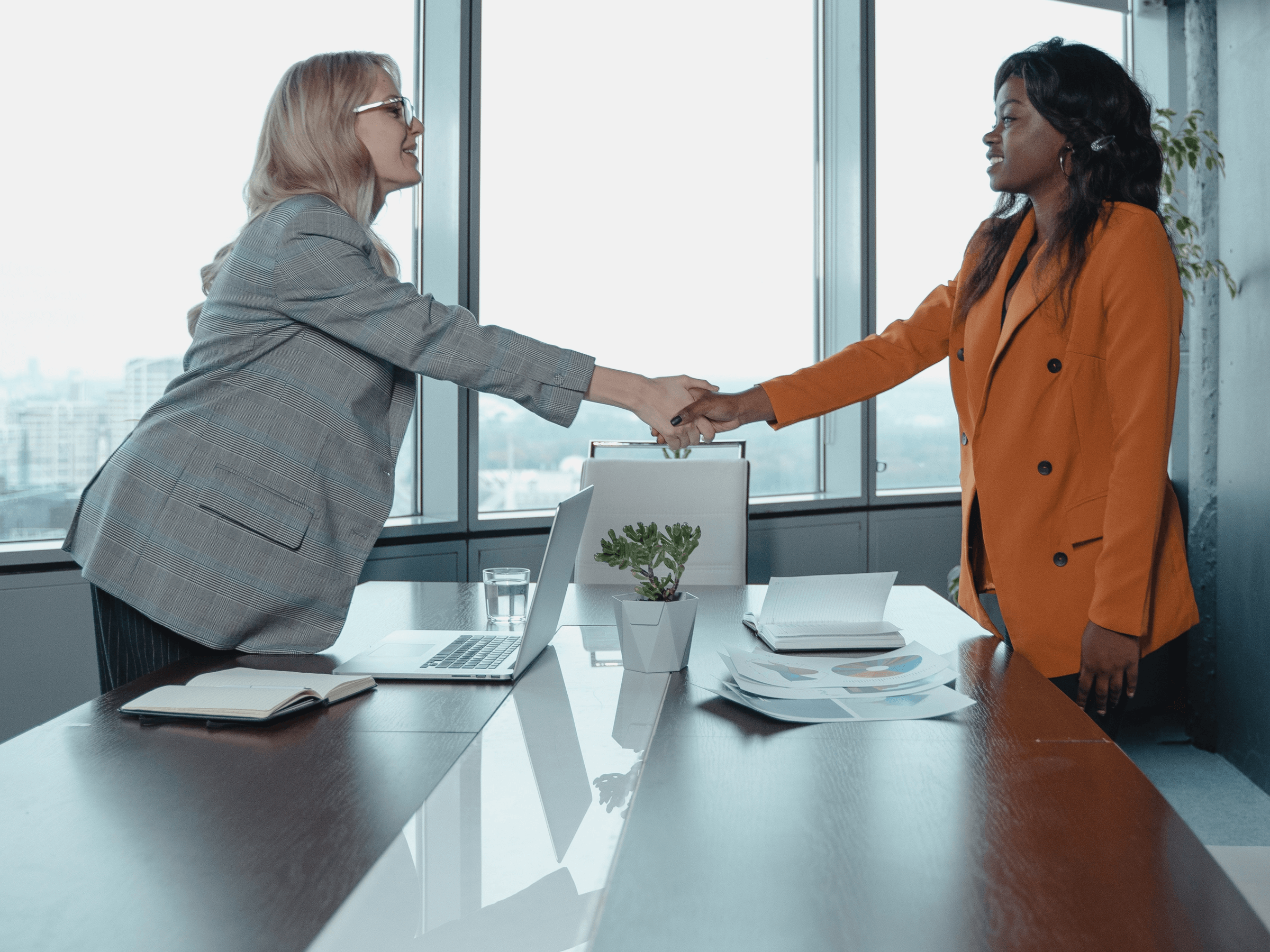 We, J & A Migration Consultants & Tourism PVT.LTD is one of the successful and leading Government approved Manpower Recruiting Agency, registered and approved by Ministry of External Affairs – Govt of India with the Registration License No: B -0386/KER/COM/1000+/5/8412/2009.
We have a separate wing for Manpower Recruitment division with its corporate office in Cochin, Kerala and we offer our services to almost all the industry verticals like Health care, IT, Software Services, Construction, Engineering, Retail, Telecom, Oil & Gas, Energy & Power, Pharmacy, Banking, Financial Services, Automobile, Hospitality, and more Globally. We have our own branches and subsidiaries across all parts of India and our head Office is located in Kuwait.
As one of the largest suppliers of skilled and unskilled workers to various reputed industries, J & A has been leading their recruitment sector in the Indian Territory at the forefront to meet all the latest challenges of our clients worldwide. We have an excellent infrastructure and resources to cover up all the requirements demanded by our valid clients on time.
We have a team of highly experienced and dedicated recruitment professionals with vast sourcing experience from different industrial verticals and commendable track records for handling any projects with pre-planned strategies. We are committed to meeting all your requirements in a specific period of time and in the most cost-effective manner.
J & A Group maintains a rich database of job seekers across many industries. We create comprehensive solutions for all your requirements and work with you closely throughout the recruitment process. We excel in providing manpower for senior, middle and junior management level, with an endeavour to render you with the Best Professionals. We will meet your expectations on time and are capable to fulfill all your manpower requirements regardless of categories.We assist potential job seekers in locating jobs across globe according to their qualifications and skill set. We recruit the right people for you based on your expectations.
Documentation required from clients for recruiting candidates is listed below.
Power of Attorney
Demand Letter
Specimen Employment Contract
Authorization to Utilize Visas
Job Description / Selection Criteria for each Trade
Deployment Schedule as per Mobilization and Demobilization Planning
Commercial Registration Copy
Visa Details
Advertisements & Data Bank maintenance
We advertise from time to time based on the manpower demands received from our regular Clients, in order to update and maintain our data banks. Our data banks are fully computerised to give us accurate details, categories and numbers of candidates available with us. The databases are updated every day by our staffs in a systematic manner.
Besides advertising, we directly hand pick certain categories of technical trades, which are available due to surroundings, industry and also where family business tradition is being kept alive and are professionally strong in their required trade.
We have deployed thousands of skilled and unskilled personal of various categories to most of the countries, including Europe, Middle East, Far East and Africa. Candidates returning after successful completion of their project, re-register with us.This continuous process also helps us to increase our labour sources.
When any special or specific categories are required advertising is done with all aspects of job description covered and candidates are well informed of the basic qualifications and required experience. Detailed job descriptions are handed over to the applicants in order to eliminate any chances of missing information at any stage.
Selection Process
Most of our Clients have their own ways of selection and assessing competence levels of candidates and usually like their own technical experts to visit initially to set required standards and procedures to be followed in future selections. We always encourage this practice to understand the system which always helps us to maintain our association with the clients in a professional and mutually acceptable manner, even though our recruitment manager's are capable of handling recruitment at all levels, including screening, short listing, pre-selecting and finally selecting the right candidates, as per the Client's given job descriptions.
We handle both Online & Direct Recruitments based on the request and convenience of our clients. After getting the Demand Letter, short listed candidates CV's with recruitment Manager's remarks are sent to the Client for their approval or the Clients are directly invited to India to personally evaluate these candidates and for final selection.
Our normal selection and screening procedures are shown below:
Sourcing and Pre-Selection:
We do have CVs of all the required manpower categories in our huge data bank which will help us to complete the sourcing within a day duration time. Any shortfalls are advertised and sourced within a targeted time.
Procedure of Selection:
Advertisement (If sourcing not through our Data Bank)
Short listing & Interview by our Recruiting Manager(Category wise)
Final Interviews and approval by client (If instructed and required by Employer)
During Process
List of Finally Selected Candidates
Acceptance and Medical Fitness List
Visa and Actual Category Utilization List
Visa Endorsement and Status List
Ticket Booking and Expected Departure/Arrival Dates
Technical Screening Process
Screening Staff:
After the shortlisting of Cv's by the sourcing staff from various means our recruiting manager will himself takes care of the screening and pre – selection of candidates from time to time depending on various client demands. All screening and preliminary interviews are done by experienced and qualified personnel on actual job sites whenever possible and in case of non availability of jobsites, the same are tested at Trade Test Centres. Some of the Trade Test Centres are pioneers in this field and their trade test procedures and results are widely acceptable to all major companies in the world. Tests are also arranged as per job descriptions provided to them and on the basis of the requests made by the prospective employers.
Certificates Verification:
All candidates whenever called for preliminary interviews are asked to carry their original certificates and credentials. A random checking is normally carried out to ascertain the authenticity of the same. Though after dealing with so many candidates applications there are possibilities of human error in judgement and in such cases they are under instruction to contact and check in case of doubts regarding any of the credentials.
Normally all technical certificates require authentication from Notary and Ministry which further establishes their credentials. All Trade Test Certificates are individually checked from the issuing authority.
Screening and Ranking Level:
On the basis of preliminary interviews normally the IQ level, basic knowledge, familiarity with job and tools experience, manners and approach towards work is ascertained. In case of passing the same at a particular level it is decided by the evaluator whether candidate requires to be pre-tested practically or can be put in otherwise for a final interview or test.
Feedback and Communication With Our Clients
Based on normal practice, an update on all orders are provided to Clients on weekly basis that is every Saturday.
Reports during the recruitment process:
Pre – Qualifications and Shortlisted reports are generated and forwarded to our respected clients as batches for their review and feedback.
Short listing interviews are generally done twice a week for three weeks for a particular project simultaneously with receipt of applications as personnel start applying normally on following day of the publicity. Our effort is to save time are always there. A detailed status of recruitment is provided to employers on weekly basis. Any special instructions or requests are followed accordingly.
Most of our Clients, for whom we are working, are familiar to our selections and usually authorize us to select candidates for them until and unless they require to fill very senior or critical position for which they send their representatives for selection.
Records & Computerization:
Our fully computerized office atmosphere helps us to update our records and find out suitable candidates of various categories in a most modern, efficient and time saving way. We maintain exclusive Data Bank, which is updated on a day-to-day basis.
Mobilization and Visa Filing:
Visa enquiries and approvals are done in advance. On completion of final selection and acceptance of candidates, they are sent for medical to the Embassy recommended Doctors. On receipt of fitness certificate, the passports are submitted for visa endorsement in Embassy which on an average takes one week to deliver them back to us. Normal cycle for recruitment takes about thirty days to complete. In case of urgency, we try our best to reduce the period wherever possible.
We Undertake
To do our best efforts to provide physically and technically capable personnel to execute all the projects and to replace within three months anybody found unsuitable or incompetent to carry out duties for which he is recruited for, with no extra cost whatsoever although visa has to be provided by the employer. This will apply only for those candidates selected by the Agents on his responsibility.