MD's Message
As I look back, I am really excited and proud about the progress that J&A Group has made over the last decade. Started off in a modest setting, our growth has been swift and incessant. As the Managing Director, I am committed to ensure that every customer receives unmatched class of services. For us, quality is not a mere element staying confined to the products and services that we deliver, but it is an inevitable virtue that we imbibe in all facets associated with our operations. I would like to extend my gratitude to all our customers, staffs and well wishers for supporting and guiding us throughout the journey. We have achieved excellent rapport with our clients owing to unflinchingly committed service, adequate transparency and consistent performance.
Our organization has made excellent progress and we keep on burning extra midnight oil to ensue this progression. Striving hard to keep on innovating new strategies and implementing them shrewdly is what we strive for. I firmly believe that we can achieve greater elevations in the coming years and that we can also play a major part in contributing to the nation's economic growth. As technology evolves, communication, protocols and opinions change. We wish to keep our communication meaningful and easily accessible through a smooth flow of information. I believe our organization is a community, where everyone is working towards attaining mutual growth. Empowerment and growth in the backdrop of professional ethics remains our driving factors.
Thanking you all for the support extended and expecting the same for all our future endeavors.
With Warm Regards and Best Wishes
JOY JOHN THURUTHIKARA.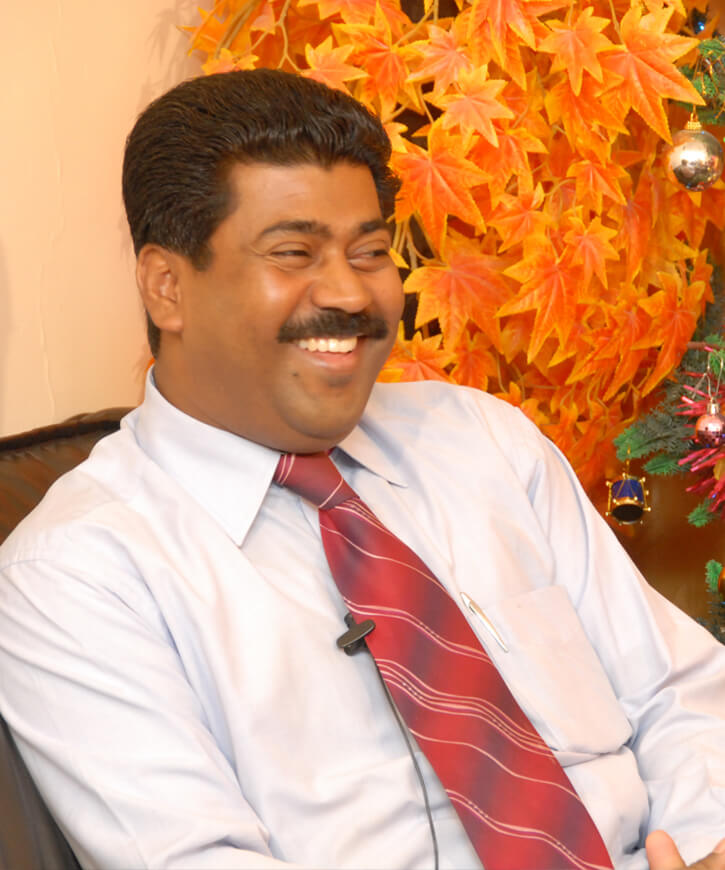 TEAM
Our Management Team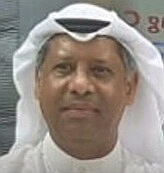 Mr.Jamal Abdulla Salalam Al Kashan
Chairman, sponsor for our Kuwait operation
A great visionary and the chairman of J & A group, he has been an invaluable advisor to our organization. We have greatly benefited from his guidance over the years. He has over three decades of experience in the Oil & Gas industry and has served in renowned companies such as KNPC and KOC. He is a Kuwaiti citizen and well regarded in the community of Kuwait.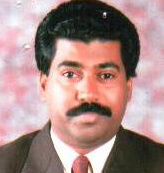 Joy John Thuruthikara
Managing Director
Mr. Joy John Thuruthikara is a PR Card holder of Canada and has visited over 30 countries. He holds several eminent positions in the Indian community of the Gulf region. He has over three decades of experience across the Gulf region and India and also having a reach experience in Oil& Gas industries and different service sectors of Kuwait. He is well known for his oratory and training skills. His managerial, professional and leadership skill help the organaisation and our staffs to grow in new heights and thoughts vision.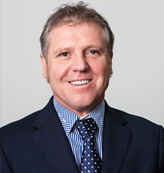 Mr. Roland Dietz
Chief Advisor, for our Gulf region
Mr. Roland Dietz is a German born visionary and holds an Australian citizenship. He has been a wonderful mentor and has contributed greatly to our achievements. He has served as the CEO of several multinational companies such as Black Cat and Trans Worley Trags (TWT)& his advice and guidance has contributed immensely to the progress of our work.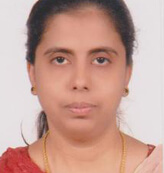 Asha Jacob
Director
Ms. Asha Jacob is a PR Card holder of Canada and has over 25 years of experience in the health and training sectors. She resides in Kuwait and she is responsible for activities related to administration and accounts of J & A Group.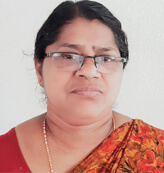 Omana Mathew
Director
Ms.Omana Mathew is responsible for the business development of J & A Group. She resides in India and looks after our India operations and having more than 35 years of experience in different field.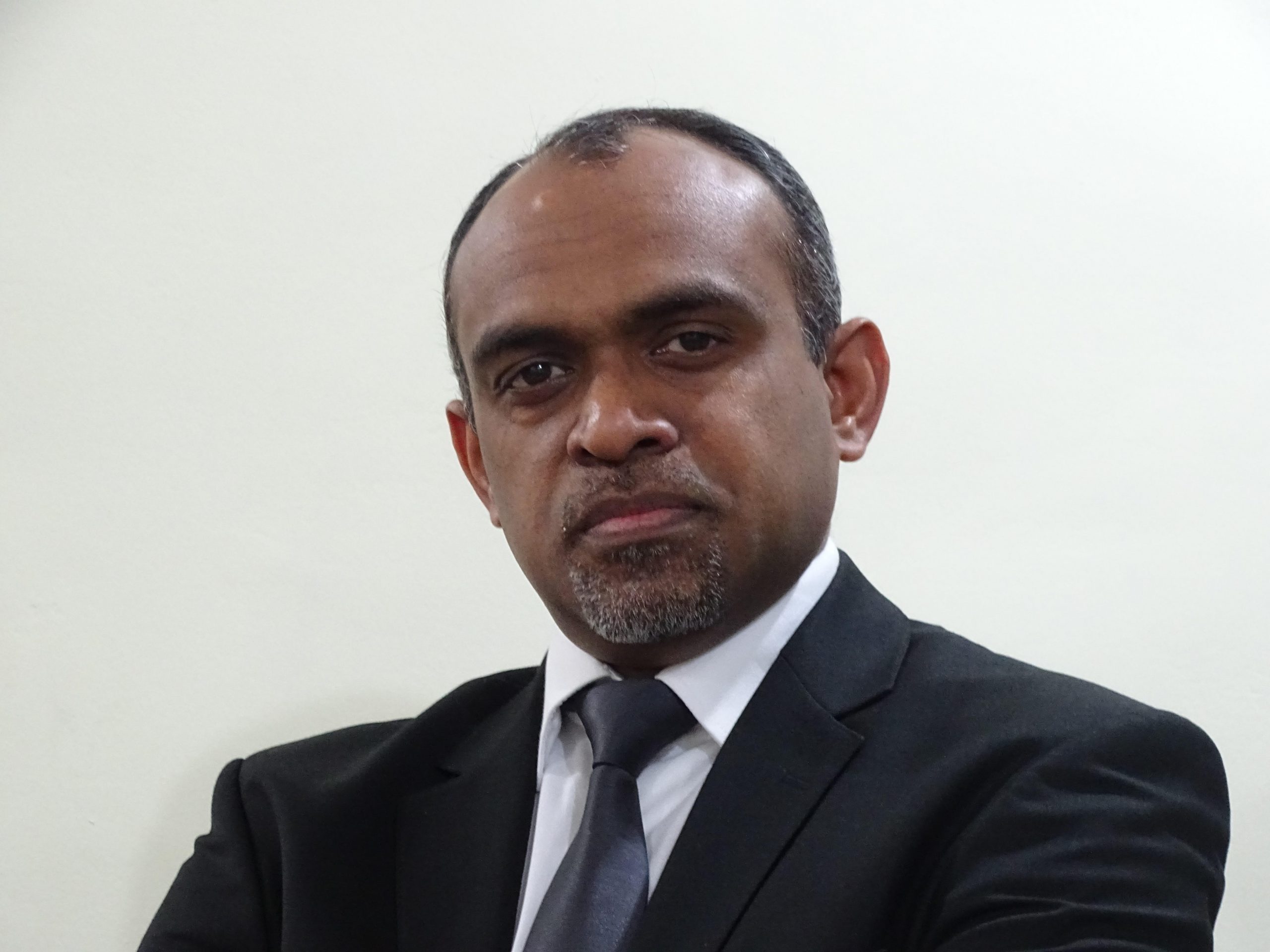 Shibu Alex
Director
A professional management expert who is equipped with more than 25 years of prevalent experience and track records from diversified business sectors and international brands such as Mercedes Benz. Professional highlights: Entrepreneur, Business Consultant, Management Expert, Internationally Certified Corporate Trainer, ISO Lead Auditor, Guest Lecturer for Business Management Studies, Member of Toastmaster Club for Public Speaking, Leadership Coach and Motivational Speaker. He is responsible for the business development of entire J & A group.
Our Senior level Managers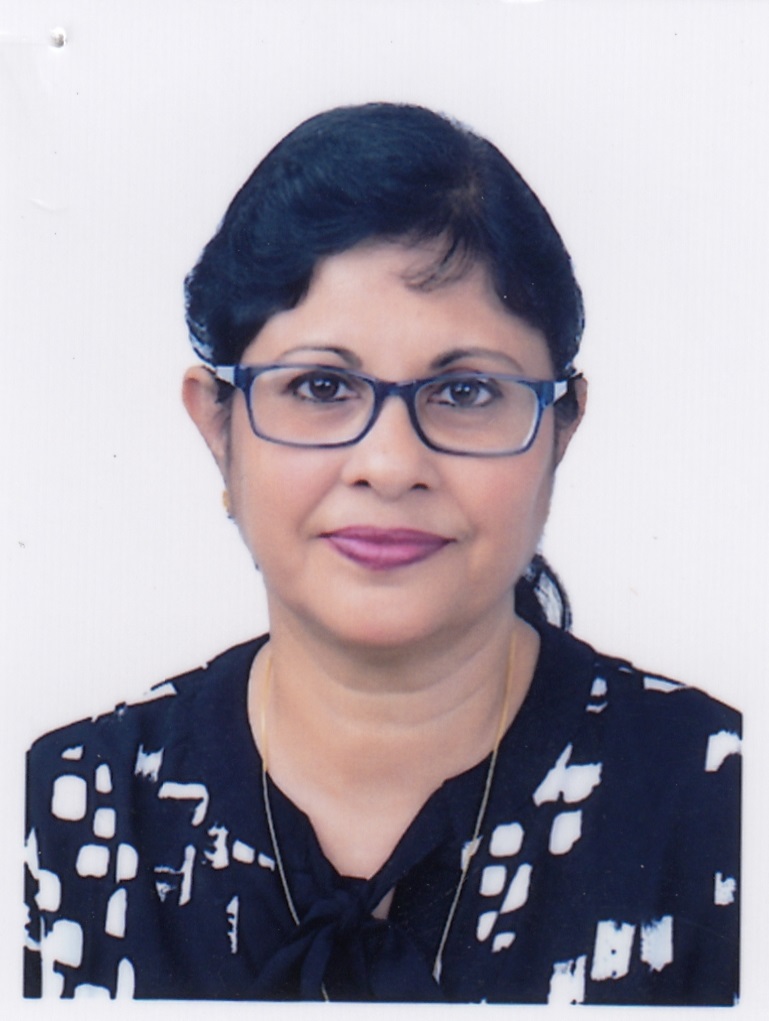 Ms. Saramma Jacob
Sr. Manager - Indian Operation
A Post Graduate in Management with vast experience in the Airline & Tourism Industry. Was born and brought up in Malaysia with primary schooling there. Twice recipient of the Pride of SilkAir Award presented at Singapore & Singapore Airlines CEO Excellence Award for Inspiring Leader. Also winner of the Sauhridayavedi Award for best Airline Manager at Trivandrum. Have been trained in trade based and Management level courses in different South Asian Countries and Switzerland. Worked as Manager of SilkAir Singapore P. Ltd in various South Indian cities of India.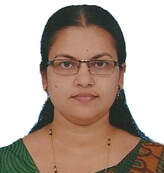 Ms.Liji Lukose
Branch Manager - Adoor branch
Since last 14 years she is working in our group and she is responsible for our Migration & Higher Studies related operations and she is also responsible for our admin related operations. She is a Graduate with 15 years of experience Migration and H. studies service industry.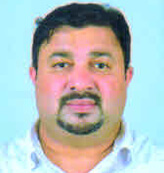 Lijo Alex
Manager - Mobilization & Migration - Adoor branch
He is a Post Graduate in MBA with 16 Years of experience in the service industry. He is also having more than 6 years' experience and he is responsible for HR and recruitment related operations of our organization.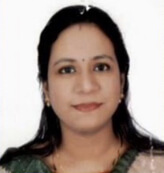 Gisha Anil
Manager - Branch Manager - Cochin branch
She is a Post Graduate in MBA with 15 years of experience in service industry and she also have 9 years' experience in UAE. She is responsible for overall coordination of our organization.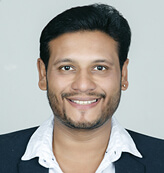 Binoy Nair
Manager - HR & Recruitment
He is having more than 20 years progressive experience in all aspects of Human Resources, Recruitment & Business Administration & Consultancy. He is also having more than 10 years' Gulf experience in Saudi Arabia and he is responsible for our overseas recruitment operations of our organization & He is a Post Graduate in MBA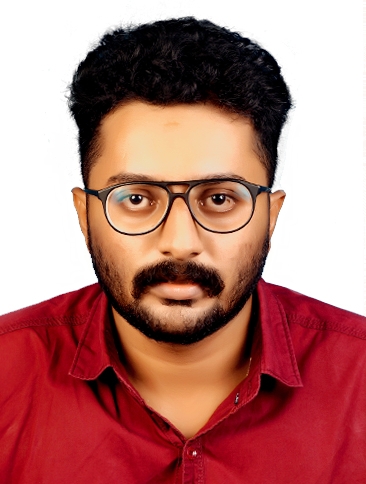 Thomas C Alphons
Asst. Manager - Pandalam Branch
He is a Post Graduated in MBA with Marketing & System with experience in training industry and have experience in other related fields. He is responsible for the development of our different training courses of our organisation.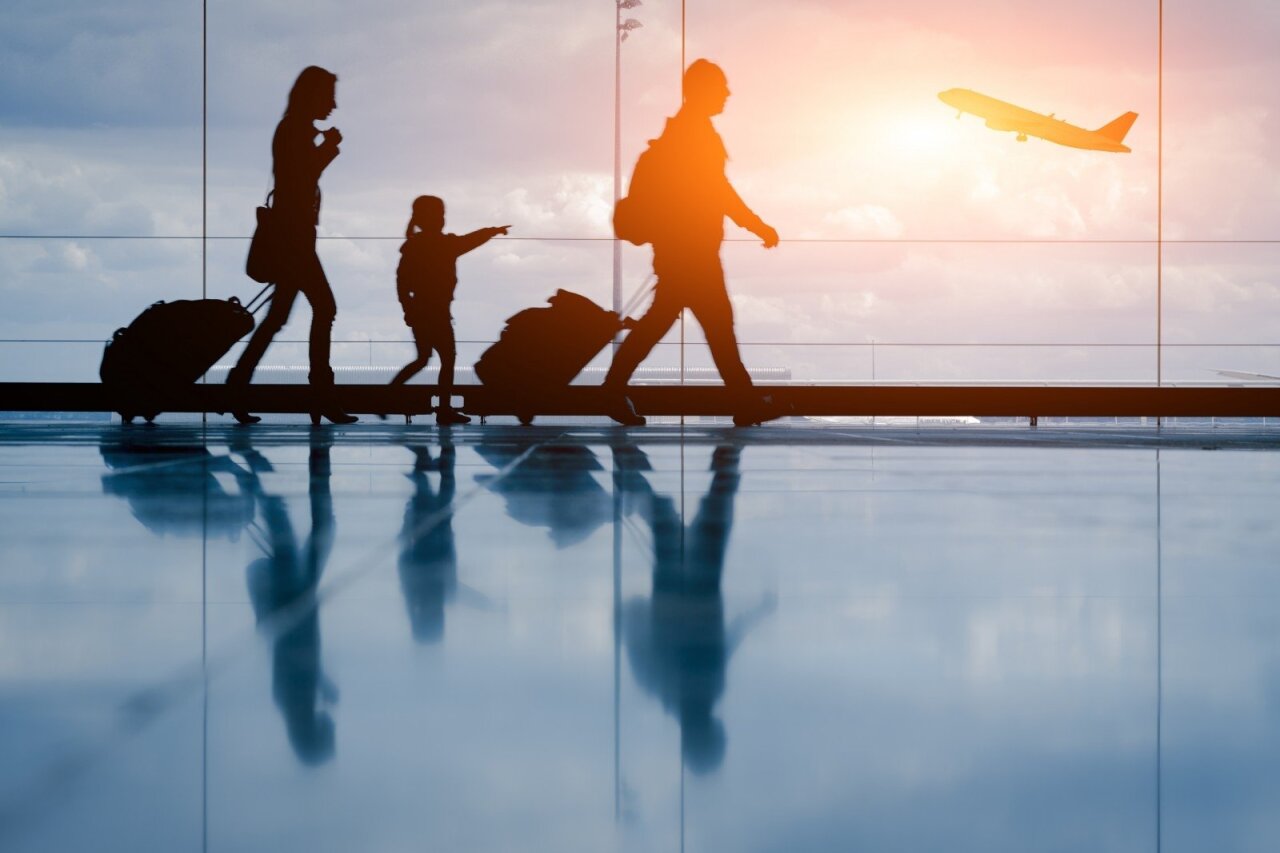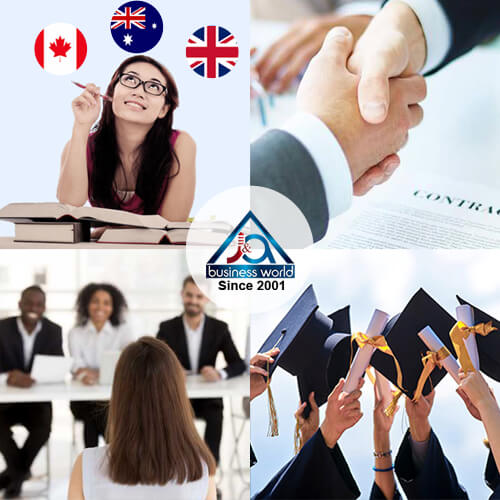 Committed To Your Success!
Beginning its business journey in 2001, the J&A Group of Companies took no time to become one of the fastest-growing multi-faceted business conglomerates. Offering top-notch and all-inclusive services such as Contracting, Material and Manpower supply, Tourism, Migration to Canada, the USA, Australia, New Zealand and Ireland, Higher studies around the world and different Training Courses for clients from diverse industry verticals, we have become an organization to be reckoned with. Leveraged by the support and overwhelming acceptance of our business models and operative values, we strive hard to expand the horizons of our operations in several markets around the world such as Canada and Australia apart from various cities in India.
Founded on the strongest virtues such as quality, commitment and affordability, J&A Group of Companies instills each of these virtues into every activity that we carry out and every transaction we process. With the support of expert, experienced and aspiring professionals, we always make every effort to elevate the quality of our service deliverance in every spectrum of diverse businesses we support. We never shy away from keeping our end of the bargain even if it means unmatched endeavors on our part relentlessly.
A confluence of only the best and most experienced professionals handpicked from a talent pool of highly trained human resources, we aim to constantly meet and exceed the quality expectations from the clients. With the efforts to adopt global standards of service delivery coupled with visionary leadership, J&A Group of Companies is here to stay.

Our Ventures

Our Mission
Our mission is to take part in developing a nation through industries and encouraging individuals to develop their career through better education and better jobs.

Our Value
We rely on several values which inspire the manner in which we serve our customers/clients to fulfill their requirements for completing their goals in time. Our well experienced and professional staff are looking for quality materials and skilled man power, client satisfaction and timely service.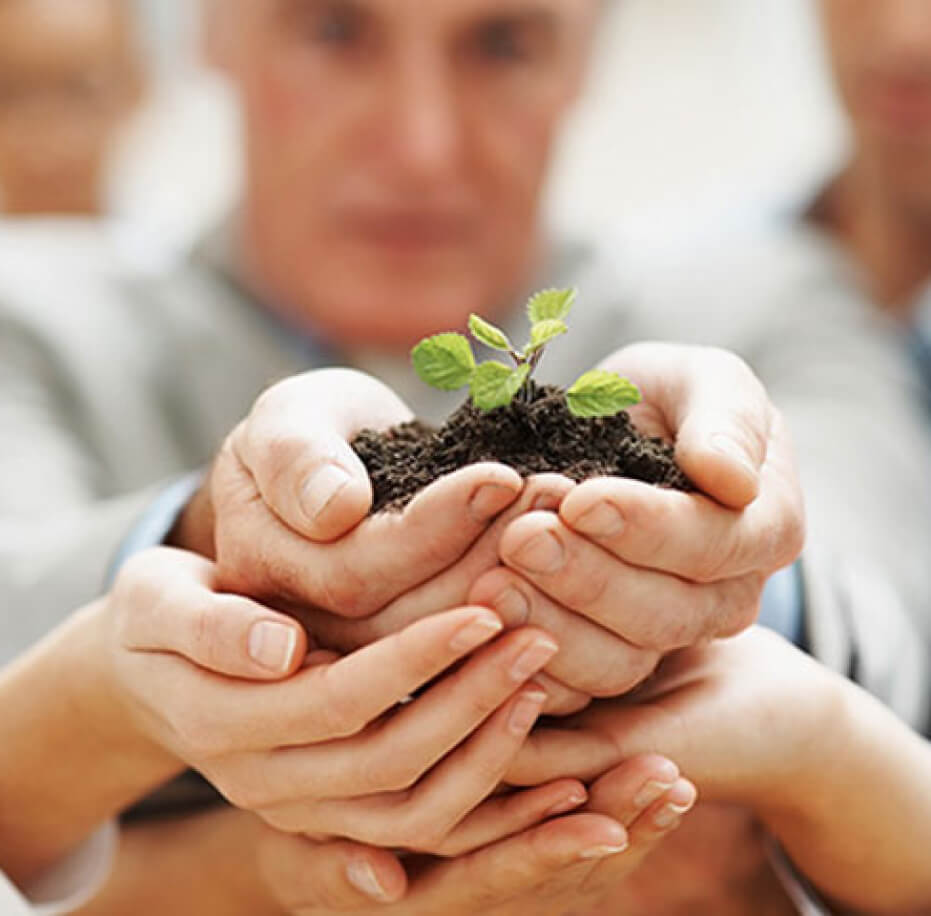 Our Philosophy
We identify quality as customer satisfaction, and strongly believe that the two decisive human contributors to client satisfaction are Passion (the attitude, desire to help and deep belief in your business) and Power (knowledge of the business and behavior that draws people towards you). One without the other is not adequate, and we express this vividly in our training delivery
Our approach for all clients is to firstly understand their company objectives and the challenges or issues they confront in achieving those objectives. Once we can identify these, we determine how we could work with our clients to develop a strategy to address the concerns that prevent them from operating at peak performance. Our clients prefer us because we understand their business and deliver customized solutions to their business communication problems.
MILESTONES
Our Successful Journey
[cool-timeline layout="horizontal" show-posts="5″ order="ASC" date-format="Y" icons="no"]
January 11, 2001
Formation of the Company
June 16, 2005
Govt. of Canada approved J&A as the authorized Agent for Migration and Higher studies.
August 18, 2005
We have started our office in Kuwait by name called J&A General Trading and Contracting Company for Migration and Higher Studies.
November 16, 2005
The new branch of J&A group started functioning in Cochin, Kerala called J&A Migration Consultant and Tourism Pvt Ltd.
February 17, 2006
A new division started for Overseas Manpower Recruitments and started functioning in Kuwait & India.
November 15, 2006
Contracting & Trading Division Started functioning in Kuwait for Electrical, BMS & Security system etc.
February 14, 2007
J&A Group started a new branch in Adoor, Kerala called J&A Migration Consultant and Tourism Pvt Ltd.
November 15, 2007
J&A Kuwait office upgraded the company license from Establishment to a W.L.L. Company.
June 12, 2008
J&A Group started a new branch in Trivandrum, Kerala called J&A Migration Consultant and Tourism Pvt Ltd.
July 14, 2009
Govt. of India accepted our valued services in Recruitment and awarded the License for Overseas Recruitment and making our company as the authorized recruitment Co. for overseas recruitments.
August 15, 2009
J&A Group Awarded with ISO 9001:2008 Certification for maintaining the Quality as per international standards.
September 13, 2009
J&A Group formed a Charitable Trust called J&A Charitable trust with a vision to serve the needy in Education, Medical aid, marriage aid and also in the uplifting the poor.
April 7, 2010
J&A TVM Branch Expanded office premises and shifted to Ullur main city area to expand the business activities, including Different training courses, Air ticketing, local placement, Tourism, Certificate attestation and Passport related services.
September 23, 2010
J&A Group opened new Division for Local Manpower Placement services in India.
January 12, 2011
J&A Cochin Office Expanded office premises and business activities, including Different training courses, Air ticketing, local placement, Tourism, Certificate attestation and Passport related services etc.
February 11, 2013
J&A Group started function new division called J & A Training Academy for IELTS, Communicative English OET & ACLS & BLS etc.
April 13, 2015
J&A Group started functioning a new training verticals of NEBOSH/ IOSH/ NDT/ QA/QC Diploma in Computer application, Tally, Diploma in hardware & Networking etc.
June 14, 2018
J&A Group started functioning a new vertical called AMC (Annual Maintenance Contract) in India & Kuwait.
May 1, 2019
J&A opened a new training branch in Pandalam
May 7, 2019
J&A got approval from STED COUNCIL for issuing accredited certificate (A Govt. of India certification board)