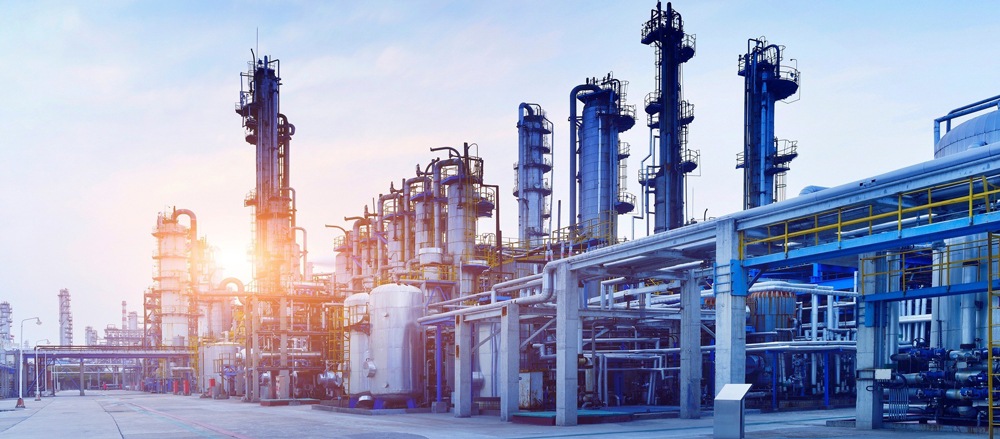 J&A Trading Department
We established longer and closer working relationships with our clients and suppliers not only provide immediate and reliable services but to continually exceed expectations and goals.
We create commercial flows, import and export products, arranging and managing international projects with our partners. Supported our network, we are able to integrate all these functions with our fruitful experience. Our numerous competencies allow us to respond to the needs of industries looking for a new market.
We also provide Medical & Scientific Equipment's
Our Mission
Striving to meet the increasing and diversified demands of the customers.
Being market leader in defend market segments.
Providing quality products & reliable services and sourcing from reputed manufacturers.
Becoming professional marketing partner for our principals to meet the objectives of sales, market information, and customer service.
Being the preferred supplier of our customers, with our products exceeding their quality requirements.
Giving timely information to the customers regarding trends of the market dynamics.
Harnessing the creative energies of all our staffs through team work, develop and a transparent work environment.
Our Focus
J&A focuses to foster growth and promote enduring business ties with its client. Customer responsiveness and commitment is the driving force in the quest for excellence.
An effective supply chain manager – Right from sourcing supply of material at the door step of the customer in Oil & Gas, Electrical, Industrial Tools, Safety Products and Hospital Items.
We are involved in to the following sectors :
Mechanical Products
Electrical Products
Safety Products
Industrial Tools
Construction Materials
Stationery Items
Medical & Scientific
Consumables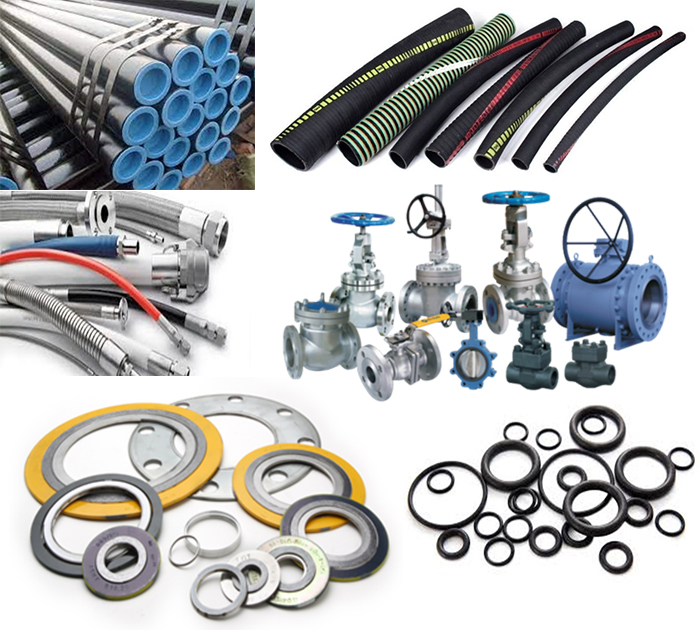 Mechanical
J&A acts as one of the major supplier in Kuwait for a diverse range of products from reputed manufacturers all over the world to cater the needs of its clients including well-known Petro-chemical companies. Also the company has approved by Major Petrochemical/ Power Companies operating in Kuwait for the Supply of various piping products comprise of Pipes, Pipe Fittings, Valves, Flanges, Gaskets and Fasteners, O-rings, Hoses etc.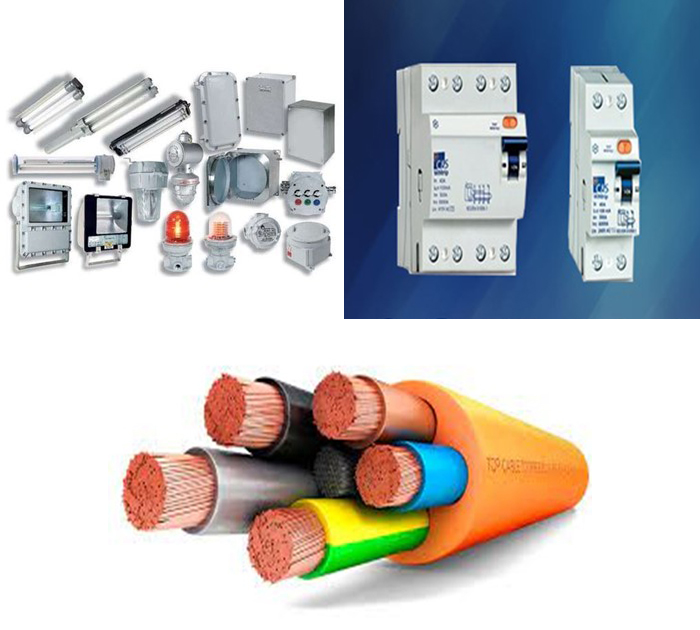 Electrical
J&A offers a full selection of electrical supplies and related services. We partner with leading manufactures to provide customers with high-quality electrical supplies along with superior technical support and delivery.
Products range from basic commodities to sophisticated electrical components. Examples include: motor control, distribution, wire and cable, cords, lighting, conduit and fittings, wiring devices, support systems and fasteners, raceway, outlet boxes and enclosures, transformers etc.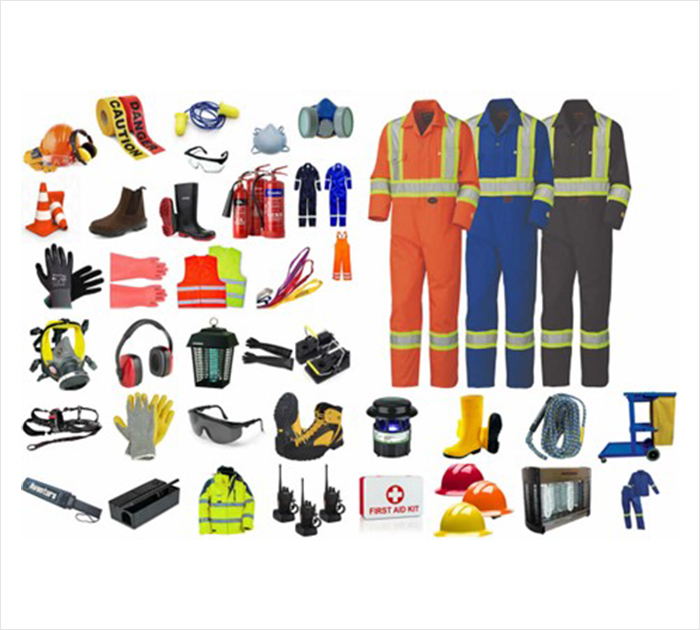 Safety Products
J&A offers a full selection of electrical supplies and related services. We partner with leading manufactures to provide customers with high-quality electrical supplies along with superior technical support and delivery.
Products range from basic commodities to sophisticated electrical components. Examples include: motor control, distribution, wire and cable, cords, lighting, conduit and fittings, wiring devices, support systems and fasteners, raceway, outlet boxes and enclosures, transformers etc.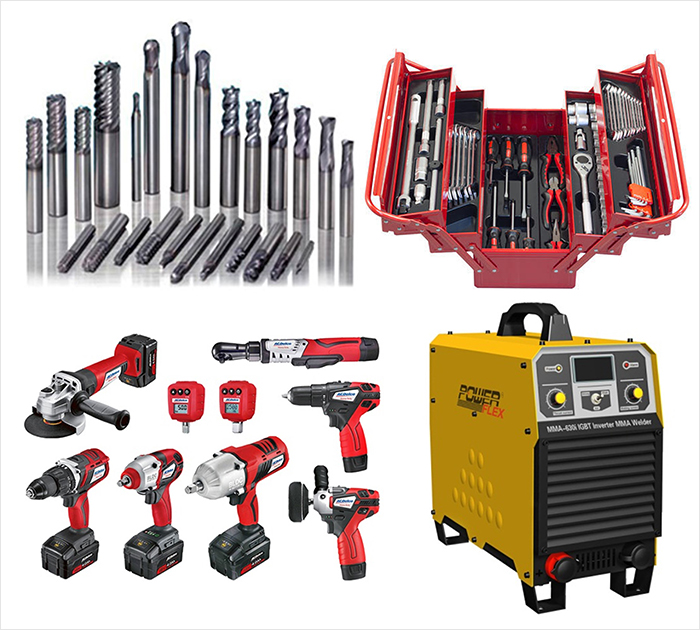 Industrial
J&A is a specialist supplier that offers the very highest quality industrial tools and products in combination with exceptional value-added service. Fulfilling the needs of our customers for more than 10 years in the State of Kuwait marketplace, customer satisfaction remains our highest priority.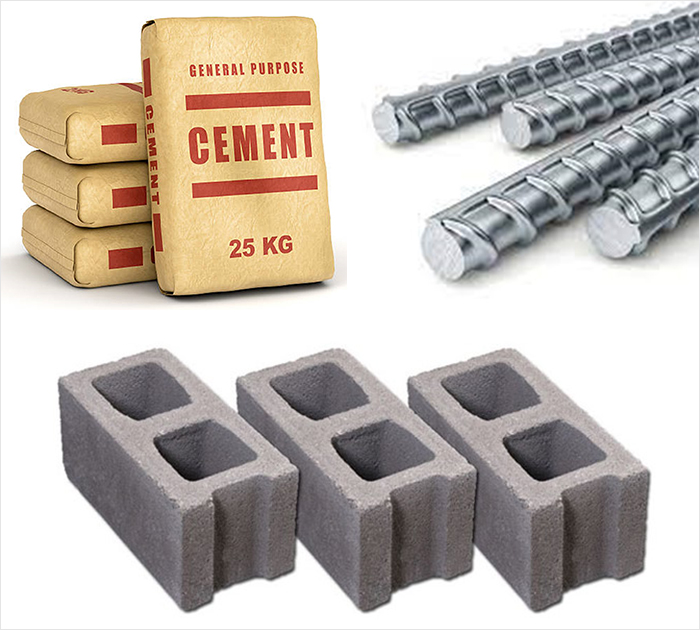 Construction Material Supplies
J&A offers a full selection of building materials from leading manufacturers, a knowledgeable sales staff and excellent job site delivery service. We are a supplier of construction materials such as: iron, steel, cement, brick, stone, … for large projects. With the strategy of making the building material supply industry a key industry, we put the interests of our customers and partners first. We are very pleased to work with you!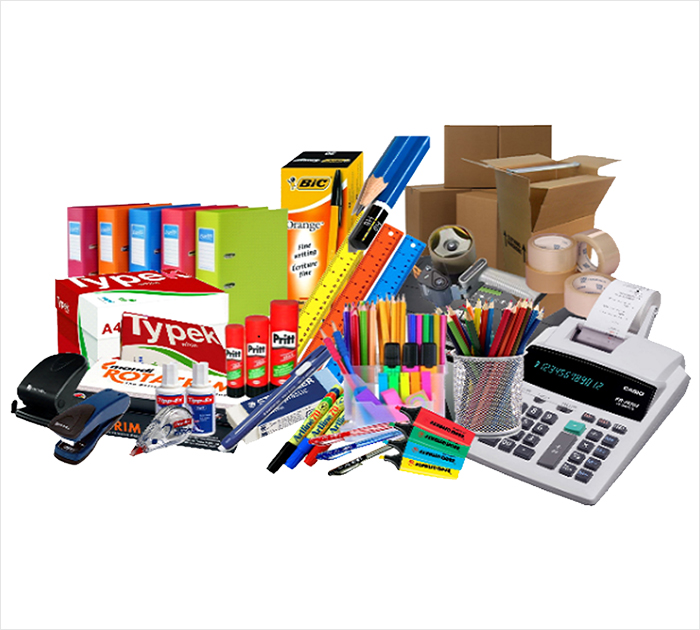 Stationary Supplies
J&A is one of the leading Stationery suppliers in the state of Kuwait. We have an extensive range of Stationery products from leading brands enables us to deliver you the best value for your office. We can deliver Office items such as Papers, Printer Inks & Cartridges, thermal cashier rolls, Box Files, Labels and stickers for printing etc.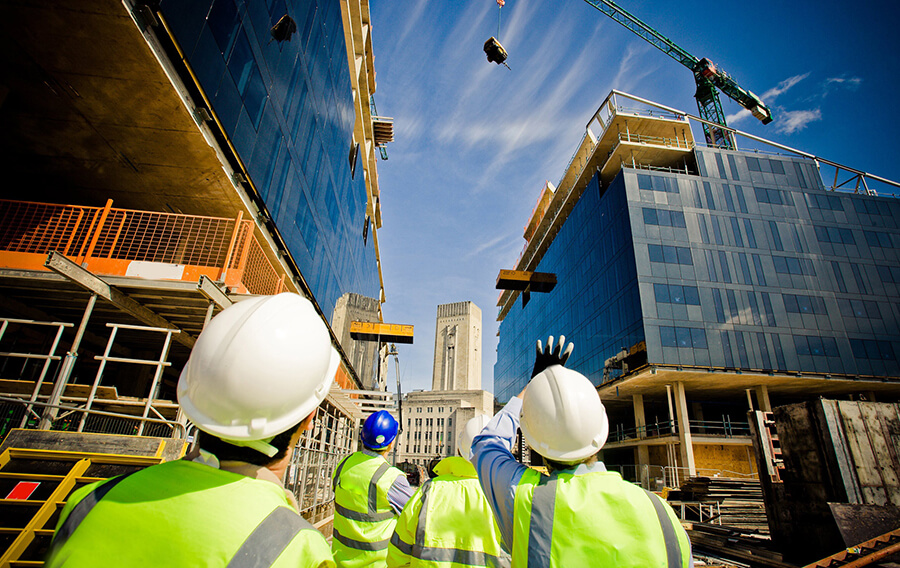 J&A Contracting Department
Beginning its business journey in 2005, the J&A Group of Companies took no time to become one of the fastest-growing multi-faceted business conglomerates. Offering top-notch and all-inclusive services such as Contracting, Material and Manpower supply, Migration, Higher studies around the world and different Training Courses to our clients from diverse industry verticals, we have become an organization to be reckoned with. Leveraged by the support and overwhelming acceptance of our business models and operative values, we strive hard to expand the horizons of our operations in several markets around the world such as Canada and Australia apart from various cities in India.
Founded on the strongest virtues such as quality, commitment and affordability, J&A Group of Companies instills each of these virtues into every activity that we carry out and every transaction we process. With the support of expert, experienced and aspiring professionals, we always make every effort to elevate the quality of our service deliverance in every spectrum of diverse businesses we support.
A confluence of only the best and most experienced professionals handpicked from a talent pool of highly trained human resources, we aim to constantly meet and exceed the quality expectations from the clients. With the efforts to adopt global standards of service delivery coupled with visionary leadership, J&A Group of Companies is here to stay.
Jamal Al Kashan General Trading & Contracting Co.WLL(J & A), is one of the leading Contracting & Supplier company for Construction, Maintenance work & Material Suppliers in Kuwait. We are fully capable to carry out the following Contracting work (Construction & Maintenance)
All type of Electrical work
All type of HVAC &AC related work
BMS, Security System
Fire Alarm &Civil Contract works etc.
Our group head office is located in Kuwait & our Indian head office is located at Cochin (Heart of Kerala) and our parent offices are located in Canada and branch offices inAdoor&Pandalam. We are also an ISO 9001-2015 certified company and in the last 17 years of our work experience, we have completed many Govt. & Private company projects in Kuwait and Qatar. (List attached for your reference) along with many ongoing projects in Kuwait.
We have the great pleasure to inform you that for the last 10 years we are continuing many maintenance projects in different Schools, Buildings and Hospitals for their Electrical, Civil and HVAC System. We are also happy to inform you that our organization is also approved by KNPC, KOC, KOTC, MEW, etc. and graded also by Center Tender Committee (CTC).
Please find attached the company profile copy for your reference and our Group is also having other business ventures like the Supply of different materials for Industries and Hospitals, Travel & Tourism, Different Training courses like personality development, Productivity and Work Ethics, Safety related courses and Communicative English Courses etc.
We are very keen to work as your maintenance contractor and Supplier of your organization. Hence we request you to please consider us as your Building Maintenance contractor and material supplier and we are ready to submit our Quotation upon your instruction.
We assure you of the quality of work by our professional workers and Engineers and we always keep our Ethics and professionalism in our business. I hope you will consider our request and your early favorable reply will be highly appreciated.
Quality and safety are two of the most pressing concerns that we always give most importance to during the execution of any project. Having several exceptional professionals who have more than 1 decade of experience and knowledge in trading and contracting businesses, we never shy away from taking on challenging projects and assignments. As we consciously make use of several industry standards quality checking measures and techniques to ensure the highest possible quality of services to all our clientele, we have grown to become of the most trusted general trading and contracting services providers. With adequate technical, networking and manpower infrastructural capabilities, we have become a provider in the industry vertical to rely on like no other trading and contracting company.
Providing timely, high quality and professional construction and maintenance services, we also cater to all such requirements of the clients irrespective of the size of their requirements. We have carried out a league of construction and maintenance requirements for larger organizations to smaller business establishments as well. Employing international quality, safety and security infrastructures and systems, our service delivery focuses to provide services that can not only meet the current quality and safety requirements of the clients but also of the impending future. We provide comprehensive installation and maintenance services for all the heavy and light electrical systems as per the requirements of the clients. With qualified and trained technicians having years of experience, our services meet all the quality and safety requirements of the clients, all the time.
Since 2005, we are in the part of completing the below mentioned LAND MARKED projects in Kuwait
Al Hamara Tower(The highest Tower in Kuwait),
Kuwait National Assembly Bldg.,
Kuwait Education ministry Head office Bldg, One of the biggest bldg.. in Kuwait)
New Kuwait University Project (One of the biggest university in the Middle East)
Cristal Tower in Kuwait (one of the tallest tower in Kuwait)
Salmiya Park Project in Kuwait etc.
Our Specialty
Our team is controlled & led by well experienced & Highly Educated Professionals.
We have our own specialized system for completing the project on time.
Quality & Timely service is assured.
Before starting any work, our experts study well & give suggestions, if any.
Our team will not compromise about Quality & Safety aspects.
Safety of Equipment & workers is our main motive.
Construction and Maintenance work
Installation and Maintenance of all type Electrical and Instrumentation Equipment and control panels.
Laying and Termination of Power and Control Cables.
Fabrication and Erection of various types of Control Panels, High and Low pressure piping and tubing's.
Installation and maintenance of Rotary and Electro –Mechanical equipment like Instruments, Pumps and Valves.
Installation and maintenance of Air-conditioning system (HVAC) & BMS System
Installation and maintenance of firefighting equipment, Security System & CCTV systems etc.
Different type of Civil works
Building maintenance works of Electrical , HVAC, BMS & Security System etc.