Study in New Zealand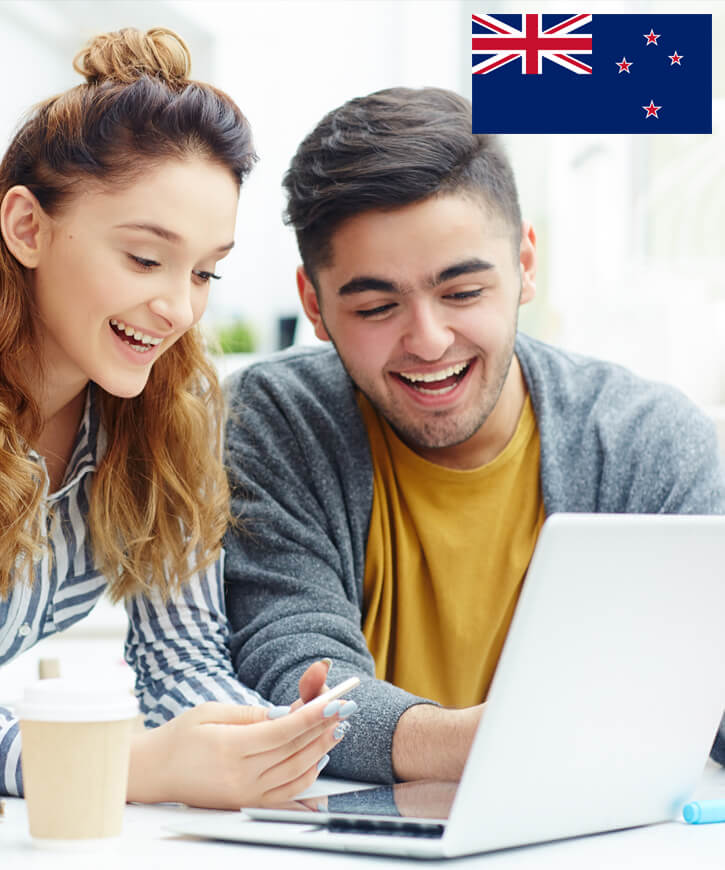 Study in New Zealand is the perfect combination of high quality education, life and employment opportunities for overseas students. Coupled with the lesser costs and international recognition, New Zealand essentially offers "Best of Both Worlds" qualifications. New Zealand Qualifications have a reputation for being both practical and modern. New Zealand's education system is based on the prestigious British system. There are a wide range of study opportunities including state administered primary, secondary schools, universities, polytechnics, colleges of education and private training establishments. The polytechnics in New Zealand are known for the programs which are "Ready to Enter the Job Markets". Moreover 7 of the 8 Universities in New Zealand have consistently featured in the top 500 Universities across the globe. After the completion of study in New Zealand, students are given a visa to search for a job after completion of their course and also have a good opportunity to Migrate.
The advantages of the education system in New Zealand to international students can not be over-emphasized; it is a system that offers an attractive and stimulating academic environment
New Zealand is the youngest country on earth – the last major landmass to be discovered. It has a rich and fascinating history, reflecting both our Maori and European heritage. Amazing Maori historic sites and taonga (treasures), some dating back almost a thousand years, are a contrast to many beautiful colonial buildings.
International students can expect a high standard of education and living conditions.
English is the everyday language of New Zealanders and there is strong English Language support for international students.
Indian students after 12th usually ranges towards the below given popular courses:
Along with offering a unique learning environment, New Zealand universities, colleges and other educational institutions, offer an ambit of courses.
MBA:
Master's in New Zealand for international students, usually revolves around the Master's of Business Administration (MBA) program. This is a graduate degree achieved at a university or college that provides theoretical and practical training to help graduates gain a better understanding of general business management functions.
IT (Computer Science):
In general, Computer Science degrees deal with the theoretical foundations of information and computation, taking a scientific and practical approach to computation and its applications.
Masters of Engineering Studies in Geotechnical Engineering:
Completing the Master of Engineering Studies in Geotechnical Engineering will greatly enhance your ability to practice in the geotechnical engineering field by extending your education in your area of specialization and upgrading your current skills and training.
Hotel Management:
The Bachelor's Degree in International Hotel Management prepares students to enter the world of hospitality as leaders and managers with a strategic approach to business. It combines management theory with hands-on hospitality courses, professional internships and a business specialization.
Professional Cooking:
This course involves inculcating advanced cookery skills and administrative management skills. It involves indulging in techniques such as specialization in Patisserie and Gastronomy. It would also involve planning and implementing a live dinner service (including menu development and application of management skills).
Other popular courses to study in New Zealand include:
Masters of Disaster Management
Masters of Engineering Management
Masters in Food Processing
Masters of Applied Finance
Tuition Fees
Study in New Zealand includes high quality courses with high standard of living at lower cost than other study destinations. The costs given below will give you an idea of how much money you will need for your abroad study in New Zealand, as it can vary from city to city. Tuition fees vary from program to program.
| Under Graduate Program | Tuition Fees (per year) |
| --- | --- |
| Arts / Humanities / Social Science / Commerce / Administration Management | 20,000 – 26,000 NZ$ |
| Computing / Mathematical Science | 20,000 – 24,000 NZ$ |
| Engineering & Technology | 24,000 – 28,000 NZ$ |
| Post Graduate Program | Tuition Fees (per year) |
| --- | --- |
| Arts / Humanities / Social Science | 24,000 – 28,000 NZ$ |
| MBA & other Management programs | 35,000 – 50,000 NZ$ Onwards |
| Engineering | 30,000 – 40,000 NZ$ |
Note: *The above figures are approximates only. Costs may differ.
Living Expenses:
Students who study in New Zealand can choose from Halls of Residence, Students Hostels, Dormitories, Homestay private apartments and flats. These may approximately range from NZ$ 15,000 – 18,000 Per annum. This includes food, clothing, transport, entertainment and accommodation. Visa authorities expect a provision of NZ$ 15,000 towards living expenses.
Accommodation:
Most educational institutions in New Zealand will assist you in finding accommodation while studying in New Zealand. There are various types of accommodation which are available to international students. These are like Halls of Residence / Students Hostel, Homestay, Apartments / Flats. All students on finalizing the institution, should refer to its website for accommodation arrangements.
Health Insurance:
As New Zealand education consultants, we strongly recommended that all international students obtain medical insurance cover because most temporary students are not entitled to publicly funded health services while in New Zealand. A condition of your student visa is that you must have an adequate allowance and this should include coverage of medical costs. It is generally between NZ$ 500 – NZ$ 600.
Intakes:
To be able to study in New Zealand, you need to be aware of the academic year, which is from mid / late February to early November. Most Universities have 2 semesters with a holiday of 4 weeks in June. Each University operates on slightly different dates and some also offer summer school in the main holiday period from November to February. Intakes are in February, July and sometimes in September.
English Language Requirements:
Bachelors or Masters in New Zealand for international students requires them to be fluent in the English language if they are to succeed at a university in New Zealand. There are many courses available at public and private institutions in New Zealand and elsewhere to assist international students to reach the required level of English language competence. As New Zealand education consultants, we can recommend a waiver of IELTS/TOEFL/PTE wherever possible. A band of 6.0/6.5 for undergraduate & 6.5 / 7.5 for postgraduate courses is desirable.
Documents:
Documents needed for making an application are: Resume, Statement of Purpose, Mark sheets & Certificates of X, XII, till Graduation or relevant degree transcripts in specific cases. Certificates of extracurricular activities and passport copy, birth certificate & 2 reference letters from colleges & employer.