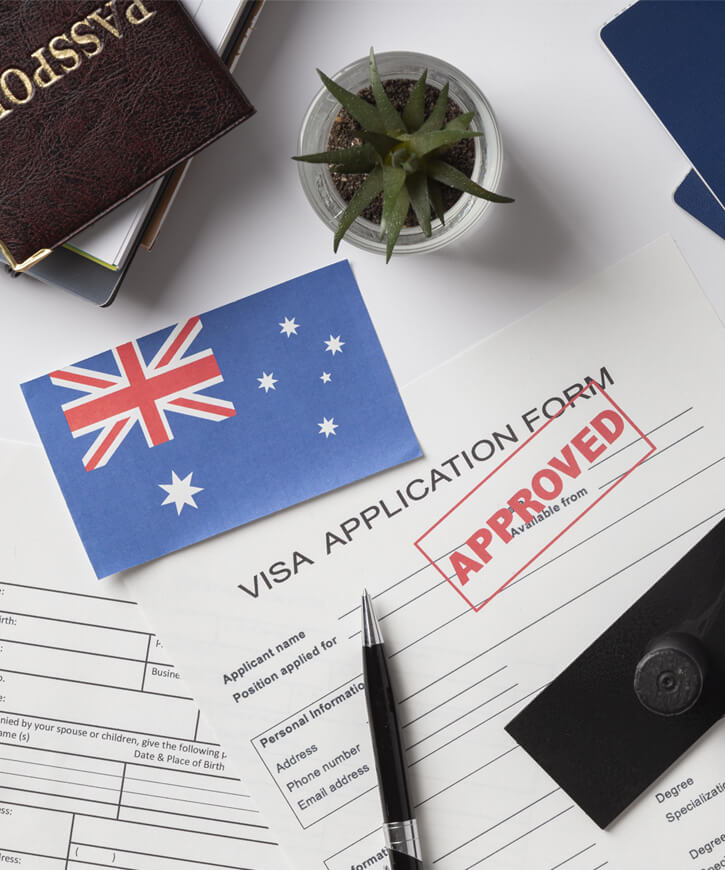 Why You Should Migrate To Australia?
Australia is a country filled with some beautiful landscapes, much more like the outback areas with the beaches that could carry you away for a lifetime and it has a lot more to explore. Australia is considered as one of the best places to immigrate by most of the people though it is a bit far away from the rest of the world. If you are planning to immigrate to a foreign country, know why you should consider migrating to Australia.
Australia seems to be a dream destination for most people who wish to immigrate to other countries. Immigrating to another country means you get yourself exposed to a new set of cultures, you get to meet a new set of people and you gain new experiences there every day.
Australia is a place that offers its immigrants world-class education, a climate that is to be embraced, top-class health benefits, and an abundant number of employment & cultural opportunities. Australia is also well-known for its strong job market, its natural resources, mining activity & exports. So, employment will never be an issue if one wishes to migrate to Australia.
Just when one thinks that migrating to Australia would be a better & feasible option, the question of "How to Migrate to Australia& The Reasons for Migrating to Australia?" arises. Migrating to a different country requires a certain set of procedures & requirements that the candidate/applicant has to go through and meet. Likewise, migrating to Australia also has certain procedures which the applicant has to abide by. One can know about the steps on how to migrate to Australia by reading the below-mentioned steps.
Why to Choose Australia for Immigration?
Why Should You Choose J & A to Migrate to Australia?
J & A has years of expert experience in Australian Immigration Services and we ensure our clients know everything they deserve to know making the entire immigration process transparent & reliable.
Steps to Migrate to Australia
How To Migrate To Australia?
Migrating to an entirely different location and starting off a new life involves a lot of challenges and at the same time could unfold a brighter future for you. Before you initiate your migration process, perform the following tasks.
Before you migrate to Australia, it is important that you ask yourself as of Why You Should Migrate to Australia and analyze the top reasons for migrating to Australia. It could either be for employment options or relocation or for educational purposes. Once you are clear on the purpose of your immigration, you could now look for opportunities that lie in front of you.
Make sure you research depending on your interests and the places that are ideal to settle in. Migrating to a different place without having adequate knowledge can do more harm than good. So, it is important you research well about your options before you migrate to Australia.
Now since you are done with all research process, it is important that you contact an authorized Immigration Consultancy Service to guide you through the process of migrating to Australia. Make sure you choose a reliable immigration consultancy service who offers legal immigration services and makes the process of migrating to Australia easy for you.
Before you Migrate to Australia
Make sure you have made the necessary arrangements for accommodation.
You must have a relocation checklist ready with you.
Make sure that you carry all your required documents along with you when you immigrate.
The above-explained process would give a clear-cut idea of how to migrate to Australia. We have been providing Immigration services for the past 18 years, maintaining reliability & consistency throughout the years, satisfying our clients at every possible instance.
Australian Migration Overview
Why Is the Points System Used
A point system is used by the Australian government & agencies to decide whether a person is eligible to migrate to Australia through any one of the above-mentioned Visas or not. Australia Migration Points Calculator determines the candidate's eligibility for Australian PR visa by assessing several factors like age, language proficiency, education etc., Based on the points obtained from the system, the candidate's application for Australian PR visa is decided.
Australia Skilled Immigration Program & Australia Immigration Points System – Overview
The candidates for Australia Immigration under the Australia Skilled Immigration visas must qualify certain criteria which are determined by the Australia Immigration Points System.
One must score the required minimum of 60 points to achieve visa under the General skilled migration program.
The point system awards you score based on criteria ranging from age to work experience. Below are the detailed breakdown of points allotment and the requirements of each criteria.
Australia Migration Assessment
Migrating to Australia requires the applicant to meet certain criteria and skills assessment before they start off with their migration. The skills assessment test ensures that only the candidate with the right skills and the potential to work migrates to Australia.
Australia Immigration
Requirements for Australia Skilled Immigration Program
Australia Skilled Migration
Australia Skilled migration has been designed in a way that it only targets migrants who have exceptionally good skills & technical abilities which could help in benefitting the Australian Economy and enhances growth in it. Bringing in people with distinguished skills, people who are experts in certain fields and those who have the potential increases the size and the skill level of the Australian labor force. Applicants get an edge when they are sponsored by employers of Australia or when nominated by a state territory or government under a State Migration Plan.
The Australian Government has four types of immigration programs each having its own purpose & requirements which the candidate has to go through and unsure whether he/she is able to migrate to Australia through the same.
Types Of Visa With Which You Can Migrate To Australia
Australia Business Migration
The world's sixth largest country, having its capital as Canberra is known for its strong economy and diverse culture. Australia has an excellent healthcare system, a good education system, a laidback lifestyle which improves its resident's productivity & offers more benefits. Australia has various immigration programs aiming to improve its economy by using every possible chance and has been quite successful in it over the past few years and Australia Business Migration is one such program.
What is Australia Business Migration Program?
Australia Business Migration, also known as the Business Innovation & Investment Program aims to increase the migration of entrepreneurs to Australia and augment the economic growth of Australia. If you are looking forward to migrating to Australia and you have a considerably great experience in entrepreneurship, then Australia Business Migration could be the perfect option for you. Migrating to Australia under the Australia Business Migration Program requires a visa and the Australian Government offers a series of visas for its immigrants to choose from. You could find the types of Australian Business Visa on reading further.
Types Of Australian Business Visa Streams
Types of Australian Business Visa
Business Innovation & Investment (Provisional Visa) Subclass 188:-
This Australian Business Visa allows you to own & manage a business in Australian provinces.
Grants the permission for you to conduct business and do investment activity.
You get the rights to undertake a business activity in Australia.
Requirements For Obtaining Business Innovation & Investment (Provisional) Visa: –
To qualify for this visa, you must be nominated by a government organization which is eligible.
You should be invited by the government to apply for the visa.
You should have appropriate experience in entrepreneurship.
You should have sufficient funds to invest. (The investment amount differs according to the business stream you choose to immigrate through).
Business Innovation & Investment (Permanent) Visa (Subclass 888): –
This Business Visa is similar to the above-mentioned visa with the only exception that you will be able to obtain a Subclass 888 visa only if you possess a Subclass 188 visa.
Requirements To Obtain A Subclass 888 Visa: –
You should already possess a Subclass 188 Visa.
You should be nominated by a government agency of Australia.
You should have already owned & operated a business for a period of at least 2 years in Australia.
You should have held the designated investment as specified by the Australian Business Visa Stream you choose.
Business Talent Permanent Visa (Subclass 132): –
The Business Talent Permanent Visa is one of the types of Australian Business Visa, which allows the applicant to either start or develop an existing business. You will be eligible to hold this visa once you are nominated by a government agency or invited by the minister.
Australia Family And Spouse Visa
Australia PR Calculator
Australia Permanent Residency (PR) points Calculator is the official system to invite overseas skilled immigrants. Our team of Australia immigration consultants is well-trained to make your profile compatible with the minimum requirement of PR points and enhance your chances of immigration to Australia.
PNP finder
PNP finder helps you find the Provincial Nominee Program status and all the PNPs which are presently active. The PNP finder keeps the status updated so that the person visiting and using the site will be able to know the current changes and happenings in the PNPs
Australia Family and Spouse Visa – FAQ's