Study in UK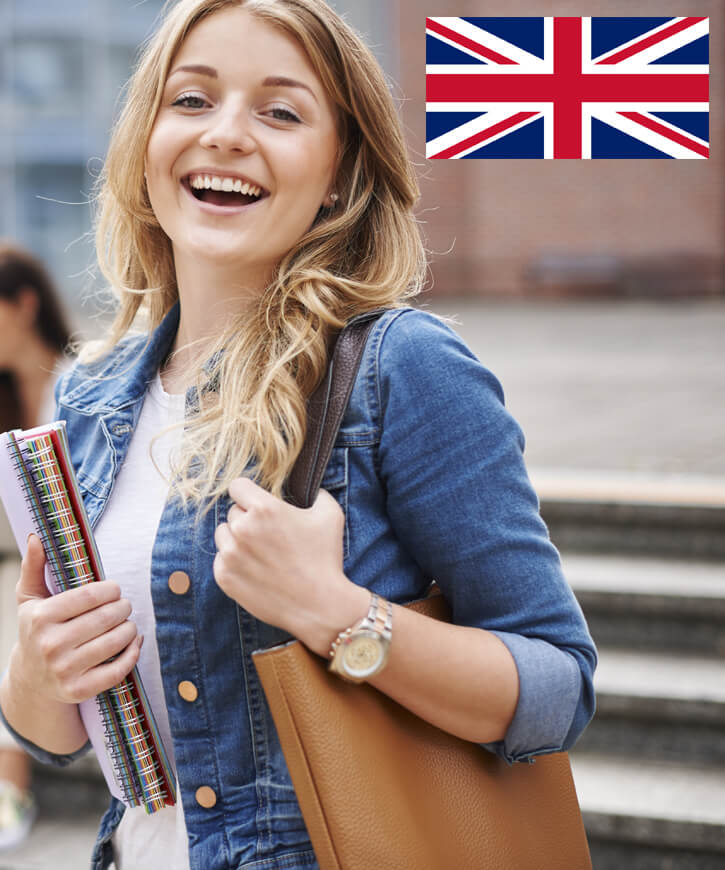 At over 370 providers in UK, there are over 37,000 undergraduate courses offered. Study in UK for Indian students generally ranges to five popular courses that have immense demand.
The UK is one of the most sought after countries for higher studies.
The country offers a vibrant and multi-ethnic culture, and is considered as the best multi-lingual and cosmopolitan with no racial discrimination.
The UK Degrees are recognized and respected all over the world. It's the oldest established educational system which is still succeeding in a global competition.
The UK also gives many opportunities to explore various industries to start a career with.
Study in the UK is affordable as compare to USA and Canada
Prepares students to start earning early with shorter duration programs
Vast choices of Institutions and subjects with flexible programs
A lot of scholarship and Bursaries are offered by the UK institutions
National Health Service is Free for students going for higher studies for more than 6 months of studies
Diverse, tolerant and stable social environment
Architecture Building Planning
The course is about planning and designing structures, and putting those plans into effect. Architecture deals with using a blend of creativity and scientific knowledge to develop structures of all shapes and sizes.
Business Management and Maths
As UK education consultants we receive an ambit of students looking to study Business and Management programs, at both the undergraduate and graduate levels. At the graduate level, the MBA appeals to those who already possess significant professional experience in a business and management role. This remains a very lucrative option and offers high returns in terms of career progression.
Computer Science
Generally, students who decide to study in UK from India pursue a Computer Science degree. This deals with the theoretical foundations of information and computation, taking a scientific and practical approach to computation and its applications.
Creative Arts
The Bachelor of Creative Arts program provides students with exciting opportunities for a future in the creative arts. Students will become specialists in creative theory and its cultural context.
Engineering
Engineering courses usually place emphasis on mathematical and scientific knowledge. Universities in UK encourage students to put that knowledge into practice through design projects and networking with industry tycoons. These help build background skills that will be useful in the workplace, such as teamwork and management capability.
Law
A Law degree is generally preparation for a legal career. Through this program, students learn general skills which include the research, interpretation and explanation of complex subjects, analytical thinking and practical problem solving, oral communication, negotiation, teamwork, attention to detail, and the ability to draft formal documents.
Other courses to study in UK include:
English Literature and Media
Geography
History
Languages
Law
Medicine & Dentistry
Nursing and Health
Politics
Philosophy and Theology
Psychology
Sociology
Sciences & Biosciences
Veterinary Studies and Agriculture
Graphic Design
Animation Design
Interior Design
Fashion Design
VFX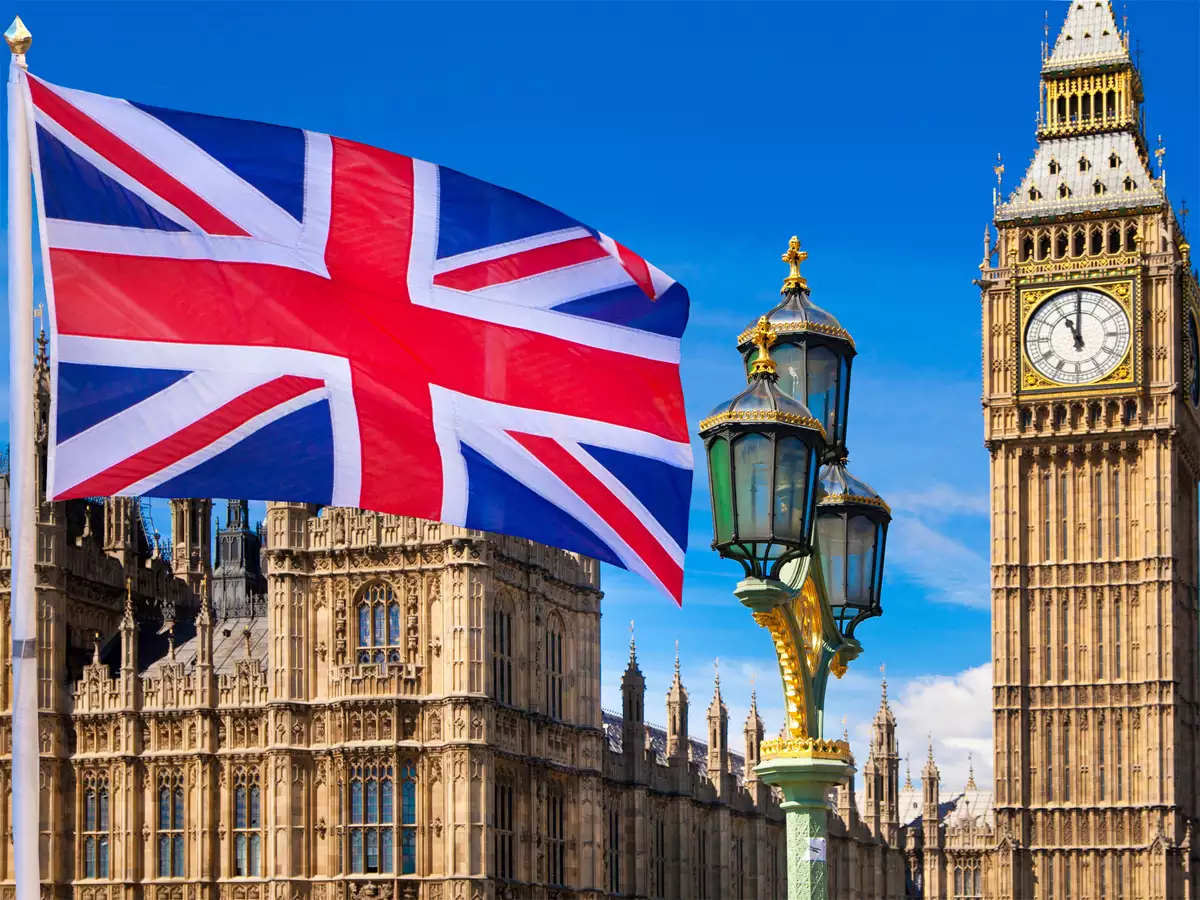 Career Prospects
The UK is one of the largest economies in Europe and several statistics show that in the past few years, UK has seen a significant fall in the unemployment rate. This reflects that study in UK for Indian students is an impeccable opportunity
Part-Time Employment in the UK
Students can work up to 20 hours a week during term time and full-time during holidays.
Students pursuing a course below the degree level will only be able to work 10 hours a week (this has been reduced from 20 hours). However, this does not include Foundation Degree students. Students planning to study in UK from India can expect to earn around £ 5 – £ 7/hour i.e., approximately £375 – £525/month during the term.
As UK education consultants we advise students to look for part-time jobs by browsing local newspapers and job shops as well as the Universities and Colleges career cells. However, please note that students are not guaranteed part-time employment by the University.
Students looking to study in UK for six months or less, cannot work nor extend their visas further.
Employment in UK after Graduating
To attract international students, the government altered the study visa rules for international students. Through the new scheme, international students from an ambit of countries which includes India can stay back in the UK for two years upon the completion of the course. Until recently, those who study in UK from India received a stay back of a mere four to six months respectively.
The new visa applies to students studying any subject at the undergraduate and postgraduate levels. The new visa will require a new application, compromising of payments of visa and health surcharge.
A prominent benefit to study in UK for Indian students is that it now gives them an opportunity to look for jobs. Once the graduate finds an appropriate job, they can switch to the skilled work segment which is a route towards settlement. Moreover, this doesn't restrict the type of jobs students are permitted to undertake.
Although universities have opened their doors to international students, the rules still remain stringent in accepting the academically eminent.
The new route is set to be launched in the summer of 2021, meaning eligible graduates in the summer of 2021 (Academic Year 2020-21) will be able to apply for this route. This also includes those who have already commenced their course.
Thus now, study in UK for Indian students includes an application under this route after the completion of the program, within the validity of their visa to gain exposure.
Careers in the field of Information Economy, Oil and Gas, Construction, Graphic Designers, Animators, Health Care, Restaurants, Medical Consultants, etc. are prominent.
The cost to study in UK is dependent on factors, like institution, course, location and funding opportunities. The apparent cost advantage is the shorter duration of the programs.
Tuition Fees
| Subject | Tuition Fees (Per Year) | Tuition Fees in Indian Rupees (Rs) |
| --- | --- | --- |
| Arts, Humanities | £ 8,000 to £ 10,000 | 7,44,000 to 9,30,000 |
| Engineering / Science | £ 10,000 to £ 13,000 | 9,30,000 to 12,09,000 |
| Business | £ 12,000 to £ 16,000 | 11,16,000 to 14,88,000 |
| MBA | £ 10,000 to £ 25,000 | 9,30,000 to 23,25,000 |
Living Expenses
Places
Living Costs (Per Year)
Living Costs in Indian Rupees (Rs.)
Places in Outer London
9207 GBP
856251
Places in Inner London
12006 GBP
1116558
(The above conversion has been done at Rs 93=£ 1. Subject to change*)
About Country
Location: Northwestern coast of mainland Europe
Countries: England, Northern Ireland, Scotland and Wales
Immigrants: 10% of the total population
University Intakes
Major Intake(major intake) : September
Second Intake(minor intake) : January
Colleges Intake
Normally Colleges have three to four intakes per year in the month of January / April / July / September
Work opportunities after studies
The current Post-Study Work route will be closed from April 2012.
Important information on new rules:
Those graduating from a UK university with a recognized degree, PGCE, or PGDE will be able to switch into Tier 2.
There will not be a limit on these switchers.
They will only be able to switch if they are in the UK, before their student visa expires.
The normal Tier 2 requirements will apply, except for the Resident Labor Market Test.
Genuine student entrepreneurs with a great idea are able to stay on in the UK to develop their business proposition.
Get 10 to 20 hours work rights.
Top Up Programs and Bridging Courses are special feature of the UK Education System.
Fee Structure
Course fees will depends on the course and colleges
Under Graduate Studies:
Universities: 15,000 – 22,000 GBP per year, Colleges Bt. 3,500 – 6,000 GBP per year
Post Graduate Studies:
Universities: 18,000 – 24,000 GBP per year, Colleges Bt. 6,000 – 7,500 GBP per year
Living Expenses
Inside London: 1,334 GBP per month. Ie, 16,000 GBP per year
Outside London: 1,023 GBP per month. Ie, 12,276 GBP per year
We are dealing with many well reputed colleges and universities of UK which comes under UK BA List.
COLLEGES:
UNIVERSITY OF LIVERPOOL JOHN MOORES
BRUNEL UNIVERSITY
CITY UNIVERSITY OF LONDON
COVENTRY UNIVERSITY
UNIVERSITY OF SUNDERLAND
UNIVERSITY OF GREENWICH
As UK education consultants we can firmly say that the cost to study in UK compares favorably with other education destinations. The rate of international undergraduate student satisfaction with the cost of living in the UK is also higher than that of other study abroad destinations.
Further, courses vary in length. Students may have the option of pursuing a foundation course and deciding later whether they want to carry on studying and 'top-up' to a full degree. This means students can take a break from their studies to return home, or alternate between periods of work and study. Find out more in Further education and Shorter undergraduate courses.
Types of Accommodation
On-Campus: College hostels (self-catered or fully catered)
Off-Campus: Renting a flat/apartment
Homestay: With the Families near the institution.
The complete cost to study in the UK depends on many factors, including institution, course, location, and funding opportunities. On average, an undergraduate student pursuing a 40-week long course may indicatively spend up to Rs. 8 – 9 lakhs, while a postgraduate student may approximately spend nearly Rs. 10 – 11 lakhs. Many UK shops and restaurants offer a student discount and students can avail of great deals on travel passes to help make life more affordable. Private accommodation can be more expensive than most university accommodations. Monthly expenses in the UK will vary according to the location of the university. As UK education consultants we inform our students that if they wish to study in London, they should expect to approximately pay £13,521.
Expert Guidance @ +91 9605418811, write to us @ studies@jagroup.info