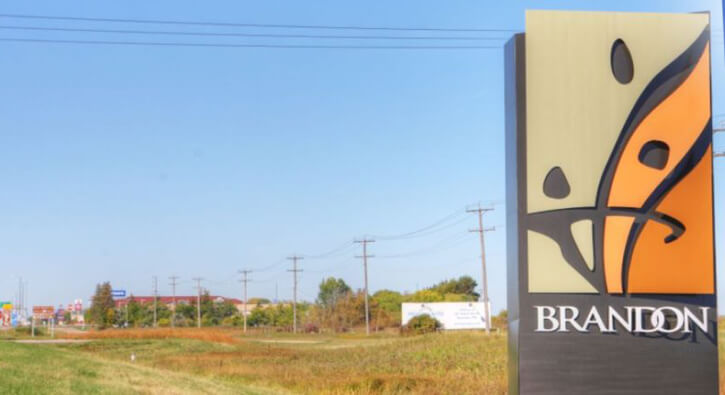 Brandon Rural and Northern Immigration Pilot announced
Nicknamed the "Wheat City" for its flourishing farming community, Brandon is situated in the south-western region of the Canadian province of Manitoba.
Brandon is quite close to the borders of the neighboring province Saskatchewan as well as the U.S. border.
Brandon is the second-largest city in Manitoba.
With a progressive community and the guarantee of a good quality of life, Brandon has much to offer immigrants.
In the recent past, Brandon has welcomed 7,000+ people from across the world.
Westman Immigrant Services in Brandon is a community based charitable organization providing assistance to immigrants through three main services – Settlement Services, Brandon Community Language Centre Interpreter Services, and English as an Additional Language (EAL) classes.
On November 9, 2019, Brandon announced a novel immigration program for attracting workers for filling up chronic labour requirements in the city.
Brandon's Rural and Northern Immigration Pilot program is set to be launched on December 1, 2019. On December 1, the online portal will go live, allowing potential new immigrants a platform for applying to jobs.
The online portal is said to be built on the lines of various other job portals that allow employers to post jobs and people to apply for the same.
Which are the communities selected for the Rural and Northern Immigration Pilot?
As per a News Release by the Government of Canada in June this year, 11 communities were selected. These include –
Vernon (British Columbia)
West Kootenay (British Columbia)
Thunder Bay (Ontario)
Brandon (Manitoba)
Sault Ste. Marie (Ontario)
Gretna-Rhineland-Altona-Plum Coulee (Manitoba)
Moose Jaw (Saskatchewan)
Timmins (Ontario)
Claresholm (Alberta)
North Bay (Ontario)
Sudbury (Ontario)
All the participating rural as well as northern communities will have access to many supports for testing the new innovatively designed community model that will help in filling labour gaps.
Rural Canada's workforce has been adversely impacted by an aging population and a declining birth rate. The Rural and Northern Immigration Pilot will lure migrants to the participating communities, thereby driving the economic growth and supporting the middle-class.
The Pilot creates a new permanent residency stream only for the 11 communities that will be participating.
The application form for Brandon Rural and Northern Immigration Pilot will be available online from November 30, 2019 and can be accessed here.
What are the eligibility criteria for Brandon Rural and Northern immigration Pilot?
Attracting skilled workers to Brandon, Brandon Rural and Northern Immigration Pilot will be working directly with the Immigration, Refugees and Citizenship Canada (IRCC) and the employers, to offer migrants permanent residency available only through the Pilot.
For being eligible, the applicant must –
Meet the federal eligibility criteria.
Meet Brandon's eligibility criteria for the Pilo Do note that this is currently under development.
Have a full-time permanent job offer. This should be non-seasonal work. For a minimum of 30 paid hours in a week.
Receive a recommendation from Brandon.
Brandon aims at taking in 100 migrants through this Pilot in 2020. For Brandon, the Rural and Northern Immigration will run from November 1, 2019 to October 31, 2022.
Quick facts
Duration of Pilot – 3 years
Annual cap (combined) – 2,750
End date – October 31, 2022