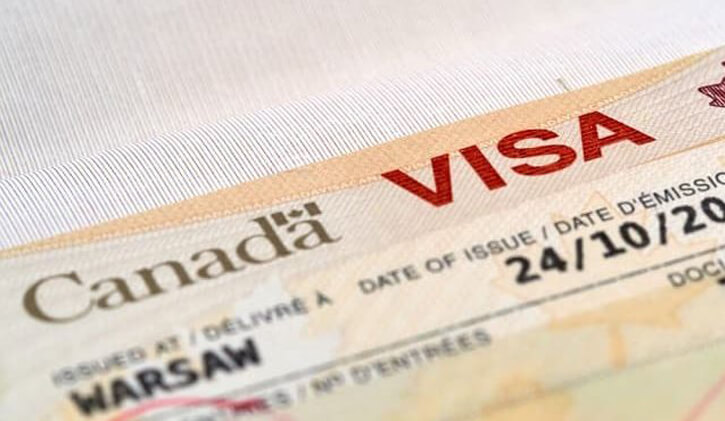 Canadian Visas
Canada one of the best immigration destinations is a highly developed country with a strong economy and a high standard of living and not to mention the huge number of Canadian Visas it has. The country has become a hotspot destination for immigrants who look forward to resettle in a place that would elevate their life and make it better at every possible instance. The Canadian Government's immigration programs are quite easy which makes Canadian Visas an easy choice for the potential immigrants to obtain & migrate to Canada.
What Is A Canadian Visa?
A Canadian Visa acts as the entry ticket which allows you to enter the country. It is likely that you will not be able to enter into the country without a Canadian Visa. In order to immigrate to Canada, you should choose among the many number of Canadian Visas, making sure that the chosen Canadian visa is quite appropriate for you. Below mentioned is a list of Canadian Visas which the Canadian government offers.
The Different Types Of Canadian Visas:
Every year, hundreds and thousands of immigrants migrate to Canada with the help of the Canadian Visas. Below are some of the most popular Canadian Visas that helps immigrants migrate to Canada:
1. The Skilled Worker Visa:
The Skilled Worker Visa is one of the Canadian Visas which has helped a lot of individuals make their immigration dreams come true. This is for candidates who have sufficient educational qualification & work experience giving them abundant opportunities to immigrate to Canada. Below mentioned are some of the Skilled Worker Canadian Visas and programs:
Federal Skilled Worker Visa
Federal Skilled Trades Program
Canadian Experience Class
Quebec Experience Class
Provincial Nominee Program
2. Business Visas:
The Business Visa is one of the types of Canadian Visas and is for highly experienced entrepreneurs who have a passion to carry out entrepreneurship activities in a foreign land. The Businesses Visas allows individuals to visit Canada on a short-term basis for individuals to explore business opportunities in the country. It should be noted that business visas do not allow people to work in Canada. Below mentioned are some of the common Canadian Business Visas & Programs:
Federal Business Immigration Visa
Quebec Business Immigration Visa
Provincial Nominee Program
3. Canadian Family Visas:
The Canadian Family Visa is for individuals who wish to sponsor their family members to immigrate to Canada. A sponsor should already be a Canadian permanent resident or a Canadian citizen willing to sponsor and take care of the sponsored person during their stay time in Canada. Thanks to the Canadian Government which encourages family reunification. Below mentioned are the various Canadian Visas which helps family members get reunited:
Spousal Visa
Dependent Child Visa
Conjugal Partner Visa
Common-Law Partner Visa
Dependent Child Visa
Conjugal Partner Visa
Family-Based Provincial Nominee Visa
Remaining Relative Visa
Sponsors & sponsored persons will have to meet certain criteria in order to be considered eligible to migrate under one of the above-mentioned Canadian Visas.
4. Canadian Student Visas:
Canada, a country that has an endless number of colleges & universities is often considered among students as one of the ideal study destinations. With some of the best colleges in the world & top-class facilities, Canada is definitely one of the places students should be considering to study. Students willing to study in Canada should obtain a Canadian Students Visa, one of the most popular Canadian Visas, he/she has to meet the below-mentioned criteria:
Should have cleared IELTS examination and have procured the minimum score.
Should appear for a personal interview if required. Proof of funds.
Letter of Acceptance from a University.
Should appear for Medical Exams & more.,
To know more about the Canadian Student Visas, get in touch with our experts.
5. Temporary Resident Visas:
The temporary resident visa is a Canadian Visa, which is for individuals who look forward to staying in Canada for a short period of time. It may be either for personal or business reasons. The applicant gets to choose from a single entry visa and the multiple entry visas. An individual in order to be eligible to obtain a Temporary Resident Visa should have met the following conditions:
Should have a passport & authentic travel document.
Should be medically fit & should have cleared the medical test.
Should be clear from criminal records.
Should clear the interview with the immigration officials.
Should have enough funds to support his/her stay in Canada.
To know more about the Temporary Resident Canadian Visa, get in touch with our team of experts.
Obtaining a Canadian Visa and immigrating to Canada can help you lead a high standard of living and enjoy the benefits that come along with it. To know more about the Canadian Visas and to check your eligibility to obtain a Canadian Visa, get in touch with our team of experts now!