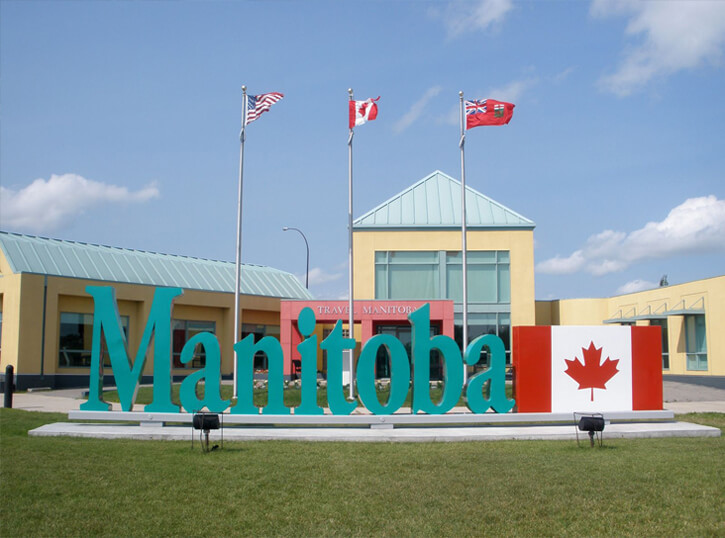 Immigrate To Manitoba
Australia is a country filled with some beautiful landscapes, much more like the outback areas with the beaches that could carry you away for a lifetime and it has a lot more to explore. Australia is considered as one of the best places to immigrate by most of the people though it is a bit far away from the rest of the world. If you are planning to immigrate to a foreign country, know why you should consider migrating to Australia.
In recent years, more and more people are trying to immigrate to Manitoba for higher education. Manitoba warmly welcomes the trained workers, tradespeople and professionals as the economy is highly in demand for skilled workers. In fact, the Government of Manitoba also estimates a labour shortage of ovelabor00 skilled workers by 2020. That is the main reason why Manitoba was the first Canadian province to launch its own immigration program and every year about 15,000 individuals immigrate to Manitoba. The outcomes for internationally qualified workers who immigrate to Manitoba are positive. According to a recent survey, after Manitoba immigration started happening, 85 per cent of Manitoba nominees were working, within five years 76 per cent were homeowners and 95 per cent of families settled permanently in the country by pursuing Manitoba Immigration.
To immigrate to Manitoba, MPNP (Manitoba's Provincial Nominee Program) is the best option. A Manitoba Provincial Nomination Certificate is issued for the potential immigrants who have excellent experience and skills through this program which eventually speeds up the overall immigration process.
Skilled Worker In Manitoba Stream:
For the specific needs of Manitoba, the scheme called The Skilled Worker in Manitoba Stream (SWM) has begun. SWM picks up the foreign-trained workers with essential skills and nominates them for Canada permanent residence. Those who have a strong attachment to Manitoba get priority in this Manitoba Immigration stream. The two pathways to immigrate to Manitoba are:
a) Manitoba Work Experience Pathway
For the applicants who currently work in Manitoba on temporary work permits such as the Temporary Foreign Worker Program or as international graduates. Candidates are not necessary to be working in In-Demand Occupations.
b) Employer Direct Recruitment Pathway
For applicants from abroad with job offers from approved Manitoba employers.
Skilled Worker Overseas Stream:
Manitoba Immigration requires a dedicated Canada Express Entry Pathway and a direct provincial pathway which are included in The Skilled Worker Overseas Stream.
It basically targets the international skilled workers with training and skills in Manitoba's In-Demand Occupations. In most cases, priority is given to applicants and spouses with language proficiency plus close family connections, training, and experience to find jobs quickly.
a) Manitoba Express Entry Pathway
Another easy method to carry out Manitoba Immigration is meeting the Express Entry criteria and having an active Express Entry profile with the international candidates. Candidates also require training, skills, and experience and should have a strong family connection to the state.
b) Human Capital Pathway
To immigrate to Manitoba, the international skilled workers should have the experience, skills, and training in one of Manitoba's In-Demand Occupations. Candidates must prove their potential to find a job soon after they arrive in Manitoba.
International Education Stream:
This is wholly for international graduates from Manitoba universities and colleges. Before applying for an MPNP nomination, the candidates no longer required to work for six months in their respective field under IES.
a) Career Employment Pathway
The IES Career Employment Pathway will accelerate the nomination for international graduates with STEM subjects that are in science, technology, engineering, and mathematics. To immigrate to Manitoba, the candidate should be skilled in one of the STEM subjects.
Business Investor Stream:
The skilled international business investors and entrepreneurs who like to immigrate to Manitoba are targeted in this field. The candidates who need BIS should have the intent and ability to start a business in Manitoba within two years of arrival after obtaining a temporary work permit. The stream ended a previous requisite for a $100,000 deposit with the Manitoba government. The pathways are
a) Entrepreneur Pathway
For the candidates who wish to immigrate to Manitoba for setting up a business venture should go for this pathway. Candidates at first receive a temporary work permit. The permanent residence is only given to the candidates after the establishment of a business that meets the conditions of a Business Performance Agreement. A candidate who carries our Manitoba Immigration and starts a business outside Winnipeg is given the priority.
b) Farm Investor Pathway
Those applicants who aspire to open and operate a farm in rural Manitoba, this is the pathway. Initially, candidates get a temporary work permit. They will get the permanent residence after the establishment of a business which meets the conditions of a Business Performance Agreement.
For more information about Manitoba Immigration, get in touch with us check your eligibility to immigrate to Manitoba for free!