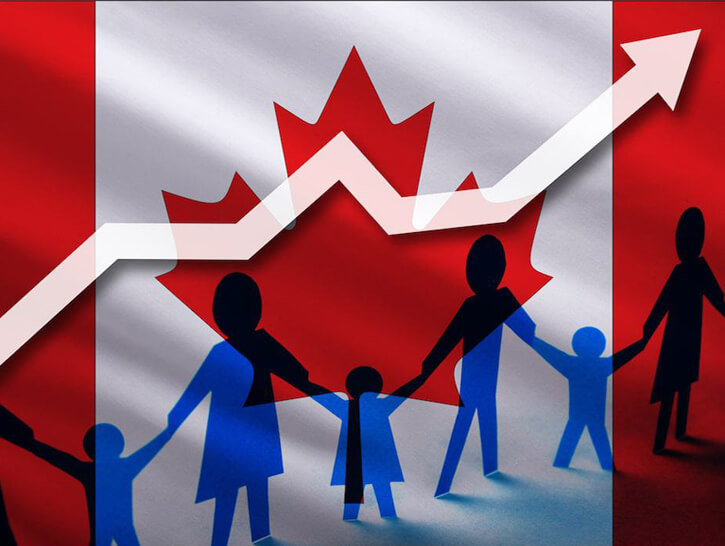 Immigration to Canada
Immigration to Canada has been happening for a couple of decades but it has gained much traction only the past few years, considering the benefits Canadian government offers to its immigrants. The Canadian government seeks skilled professionals from all over the globe who can contribute to the growth of the economy and thereby helping themselves to lead a life only an individual could dream of.
Selection Factors Under Canada Express Entry:
The application for Canada Express Entry, once submitted, will be processed based on six selection factors under CRS to determine the eligibility of the applicant:
Education: A maximum of 25 points can be awarded to the Express Entry System applicant if he/she possesses a master's or a Ph.D. and has at least 17 years of full-time work experience or equivalent education.
Language: A maximum of 24 points are awarded to the Express Entry applicant if he/she is proficient in both the official languages of Canada, which are English and French.

IELTS is an English test taken for international study, migration, and work.
Please do concentrate on acing the IELTS as it plays a major role in your CRS score. You have to take the General Training Module for IELTS. The basic eligibility criterion in Canada for the IELTS is a minimum of 6 in all 4 bands (Listening, Reading, Writing, and Speaking). A score of 8 in Listening and 7 in Reading, Writing and Speaking helps increase your CRS score and hence the chances of getting an invitation from Canada.
Additional points are awarded to applicants who are proficient in the French language regardless of their proficiency in English. Test results at level 7 or higher in the Niveaux de compétence Linguistique canadiens (NCLC) test in all four bands (listening, speaking, reading and writing) will be awarded 15 points; a total of 30 additional points will be awarded.

Experience: A maximum of 15 points can be awarded to a Canada Express Entry applicant if he/she has 12 months of full-time experience or an equivalent part-time experience under the NOC classified skill types.
Age: A maximum of 12 points are awarded to Canada Express Entry applicant based on their age under the point system.
Arranged Employment: A Canada Express Entry candidate can be awarded a maximum of 10 points if he/she has a full-time job offer from a Canadian employer verified by Human Resources and Skills Development Canada (HRSDC).
Adaptability: An Express Entry System candidate can be awarded 10 additional points for spouse's education, previous work experience in Canada and if he/she has any family member/ relatives living in Canada.
Applicants for the Express Entry System must obtain a minimum of 67 points out 100 points. According to Immigration, Refugees and Citizenship Canada (IRCC), if your score is higher or equivalent to 67 you can immigrate to Canada as a skilled worker. If your score is lower than 67, you do not qualify to migrate to Canada as a skilled worker but you can opt for any other visa program.
Steps To Migrate Under Canada Express Entry:
Step 1: Determine Your Eligibility For Canada Express Entry
Complete and submit our free assessment form, once you submit the form, a CanApprove representative will contact you. Based on your answers to the following questions, we will tell you if you are eligible to apply to the Canada Express Entry System or what immigration program(s) you may be eligible to apply for. You will be assessed for Canada Express Entry based on your answers to these questions:
What is your nationality?
How old are you?
What languages do you speak?
What is your educational qualification?
A few details about your family background.
Do you have friends or relatives in Canada?
What is your work experience?
What is your current income or net worth?
Do you have an offer letter from a company in Canada?
Do you have a business that you own or manage?
Step 2: Profile Creation For Canada Express Entry
Once we determine what immigration program you are eligible to apply for, we begin the application process. We will collect all your documents including the Education Credential Assessment Report (ECA) and IELTS scores. We will then create a profile for you in Canada Express Entry. You will receive an Invitation to Apply (ITA) from Canada depending on how well you score.
Step 3: Visa Submission
Once you receive the ITA through the Express Entry System, you will be given 90 days for Visa submission. Additional documents such as police clearance certificate for adults and medical tests for all applicants will be required. All applications have a fee. Once an application is submitted to Immigration, Refugees and Citizenship Canada (IRCC) they are evaluated on specific requirements and regulations. You may need to meet certain health and security requirements and might be called for an interview or asked to provide extra documentation.
We at CanApprove aim to make the complex process of preparing financial papers, authenticating documents, filling applications, obtaining visas, and acquiring work and residence permits as simple, quick and easy as possible for our clients. We provide assistance to immigrants and students with pre-departure, travel and post-landing needs including but not limited to acquiring a health care, social insurance card, ID card, and driver's license, as well as finding accommodation.
To know more about how to migrate under the Canada Express Entry, get in touch with our team of experts.