The National Health Service (NHS)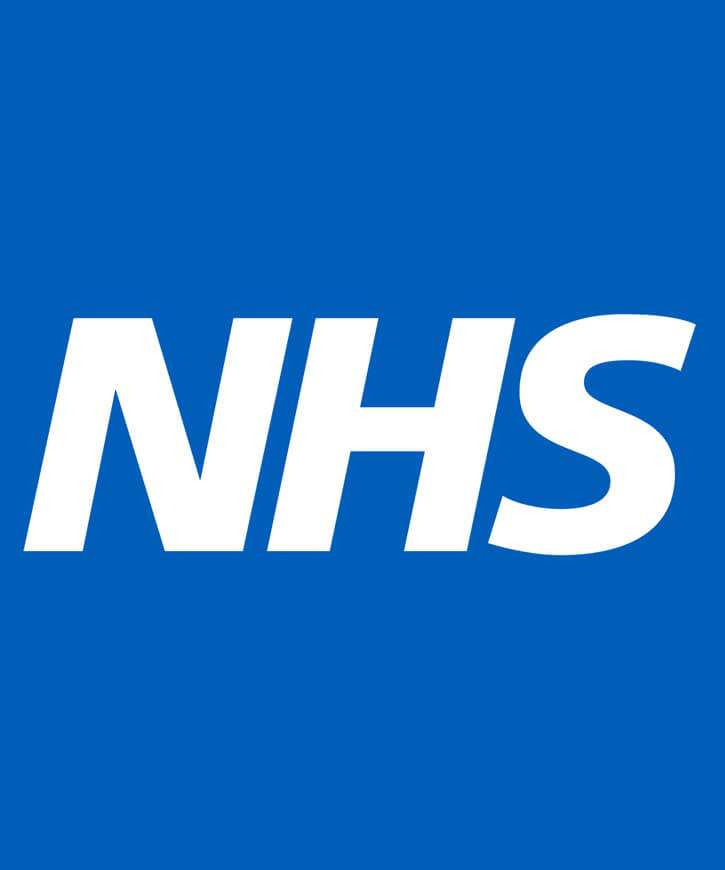 The National Health Service (NHS) in the UK ensures universal healthcare. The NHS is one of the world's greatest, safest, and most inexpensive healthcare systems. Although the NHS employs many British/UK nationals, certified experts from around the world work there.
According to the report, international healthcare professionals have long contributed to the NHS, particularly in crucial departments where there has been a historic scarcity of UK educated personnel. As a result, the NHS has actively encouraged overseas specialists to relocate to the UK for many years.
Aside from the professional competency baseline, these experts are subjected to severe requirements specified by the NMC UK.
The NHS was founded in 1948 on the belief that adequate healthcare should be offered to everybody regardless of wealth.
Except for prescriptions, optical treatments, and dental care, the NHS in England is free to all UK residents. More than 64.6 million people live in the UK, including 54.3 million in England alone.
It sees about a million patients every 36 hours. Antenatal screening, routine screenings, long-term conditions, transplants, emergency treatment, and end-of-life care are all covered.
The NHS was rated the best healthcare system in the world by the Commonwealth Fund in 2014. This included efficiency, effectiveness, safety, coordination and patient-centred treatment.
Scale
The NHS employs more than 1.5 million people, putting it in the top five of the world's largest workforce. The NHS in England is the biggest part of the system by far, catering to a population of 54.3 million and employing around 1.2 million people. Of those, the clinically qualified staff include 150,273 doctors, 40,584 general practitioners (GPs), 314,966 nurses and health visitors, 18,862 ambulance staff, and 111,127 hospital and community health.
Funding
Funding for the NHS comes directly from taxation. Since the NHS transformation in 2013, the NHS payment system has become underpinned by legislation. The Health & Social Care Act 2012 moves responsibility for pricing from the Department of Health, to a shared responsibility for NHS England and NHS Improvement. When the NHS was launched in 1948, it had a budget of £437 million (roughly £15 billion at today's value). For 2015/16, the overall NHS budget was around £116.4 billion. NHS England is managing £101.3 billion of this.
Funding
Funding for the NHS comes directly from taxation. Since the NHS transformation in 2013, the NHS payment system has become underpinned by legislation. The Health & Social Care Act 2012.54.3 million and employing around 1.2 million people. Of those, the clinically qualified staff include 150,273 doctors, 40,584 general practitioners (GPs), 314,966 nurses and health visitors, 18,862 ambulance staff, and 111,127 hospital and community health.
NHS PAY SCALE 2021-22
This pay system covers all staff except doctors, dentists, and very senior managers. Each of the nine pay bands has a number of pay points. Staff will normally progress to the next pay point annually until they reach the top of the pay band. In addition to basic pay, there is also extra pay for staff who works in high-cost areas such as around London.
​Pre-Registered Nurses will be on Band-3/ Band-4 pay scale
Registered Nurses are on Band-5 pay scale.
Introduction to SENIOR CARER
In the Health and Social Care Industry, the function of senior carer is critical for several reasons. Senior Carers will lead, develop, and coordinate a team of care workers to ensure that the greatest levels of respect and care are provided to those in their care. Overall, it is important to ensure that the dignity of the clients is preserved at all times.
The characteristics of a senior caregiver are a crucial area in which recruiters look for candidates. You must be an effective team leader, communicator, and listener, as well as focused, dedicated, and dependable.
Some of the important Roles & Responsibilities
As a Senior Care, the candidate will have to fulfill the following duties and responsibilities:
Assisting with everyday life and self-care duties.
Working with a team of carers to ensure their safety and well-being, as well as supplying them with PPE and paperwork when needed.
Perform random spot inspections on home caregivers.
Conduct thorough evaluations and assessments of Service Users.
Report management staff of any problems.
Keep daily logs of activities, observations, and direct hours of service. Maintain these logs.
Check to make sure services adhere to all applicable policies, procedures and practises.
Carry out duties as assigned by the Registered Manager
Participate in orientation, company training, and meetings with co-workers.
Nursing Homes
The services provided by nursing homes are for persons who require more care and support than simply assistance with washing their hands, dressing, taking their medications, or performing other personal care tasks.
​Nurses and care assistants are on staff in nursing homes, which are often referred to as residential nursing homes or care homes with nursing. In addition to providing residential care, nursing facilities can also provide nursing services.
​The purpose of a nursing home is also to provide care and support for people with specific conditions or different types of disabilities who struggle significantly with daily life and need the added support. In a nursing home care facility, there is always at least one qualified and registered nurse on-site, meaning residents have access to 24-hour medical care and skilled nursing support.
Domiciliary Care
Domiciliary care is defined as a range of services that are put in place to assist an individual in the comfort of their own residence. It is a term that refers to a variety of services that are provided to people who want to remain in their own homes. Those who require additional assistance with day-to-day domestic duties, personal care, or any other activity that allows them to preserve their quality of life and ability to live independently can benefit from this service.
Salary
Minimum £10.10 per hour and it varies with the employer and the experience of the candidate.
Contract
The contract period is for 3 years. It's a full time job with 37.5 hours per week. Overtime is not included and is paid on top of the weekly working hours.
Vacancy Location
Various locations across the United Kingdom
WHO CAN APPLY?
Nurses with Diploma/Degree/Masters
Nurses with a minimum 2 years of clinical experience
IELTS (Academic or UKVI) pass with an overall of 6.5 or OET with no band less than C+
Employment gap of less than 24 months
Documents Required for UK Visa Application
Your passport must have a minimum of 6 months validity
​Professional Qualification Documents
The ideal course would be a full-time BSc Nursing degree or a Diploma nursing programme that is at least three years in length.
​Experience/Reference Letter
The ideal applicant must provide a minimum of 2 references covering the last 3 years
Documents Required for Visa Application
UKVI Language proficiency (UKVI or Ecctis):​
​ You must prove you can read, write, speak and understand English to at least level B1 on the Common European Framework of Reference for Languages (CEFR) scale.
​ You can prove your knowledge of English by:
passing a Secure English Language Test (SELT) from an approved provider (IELTS for UKVI-Listening: 4.0; Speaking: 4.0; Reading: 4.0; Writing: 4.0)
having a GCSE, A level, Scottish National Qualification level 4 or 5, Scottish Higher or Advanced Higher in English, gained through study at a UK school that you began when you were under 18
having a degree-level academic qualification that was taught in English – if you studied abroad, you'll need to apply through Ecctis (formerly UK NARIC)for confirmation that your qualification is equivalent to a UK bachelor's degree, master's degree or PhD​​​
Police Clearance Certificate or Criminal Record Check
​If you are applying for an entry clearance visa under the skilled worker (Health & Care) visa route, you must provide a criminal record certificate for any country (excluding the UK) where you have lived for 12 months or more (whether continuous or in total), in the 10 years before your application, while aged 18 or over. You can obtain further information on the link: https://www.gov.uk/government/publications/criminal-records-checks-for-overseas-applicants/guidance-on-the-application-process-for-criminal-records-checks-overseas
Tuberculosis (TB) Certificate
You'll need to have a tuberculosis (TB) test if you're coming to the UK for more than 6 months and are resident in any of these listed countries. You'll be given a chest x-ray to test for TB. If the result of the x-ray is not clear you may also be asked to give a sputum sample (phlegm coughed up from your lungs). If your test shows that you do not have TB, you'll be given a certificate that is valid for 6 months from the date of your x-ray. Include this certificate with your UK visa application.
HOW TO BECOME A NURSE IN THE UK?
We'll help you through every step of the recruitment, documentation, immigration, licencing, and relocation procedures. It has never been easier to find the appropriate nursing position.