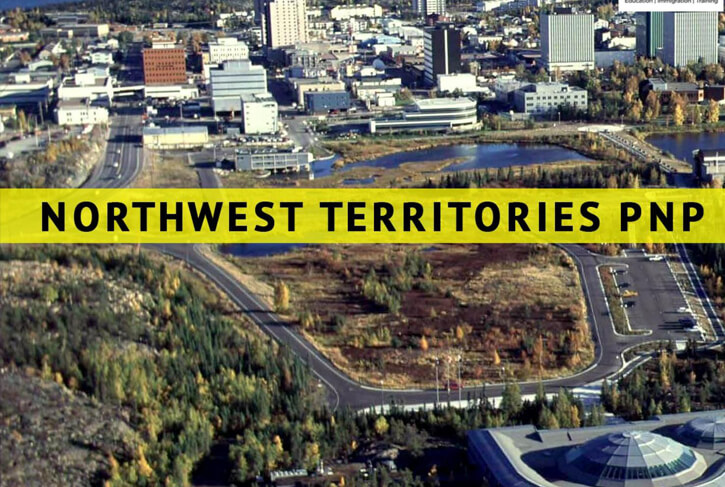 Northwest Territories PNP
Northwest Territories Nominee Program enables individuals with the skills and experience required by the province to receive a Northwest Territories Provincial Nomination Certificate that expedites the Canadian immigration and the Canadian Permanent Residency process.
Northwest Territories PNP: Immigration Programs
Northwest Territories – Express Entry Stream
Northwest Territories PNP has a stream aligned to Express Entry. In order to be eligible, the applicant must enter the Federal Express Entry pool, which is possible only if the applicant meets the requirements of one of these programs: The Federal Skilled Worker Program, the Federal Skilled Trades Program, or the Canadian Experience Class.
The Critical Impact Worker stream of the Northwest Territories PNP is for individuals who:
Have received an offer of employment in a semi-skilled or unskilled position from a Northwest Territories employer.
Have worked in the position they have applied for in the Northwest Territories for a minimum of six months.
The Skilled Worker stream of the Northwest Territories PNP is for applicants who have received an offer of employment in a skilled position from a Northwest Territories employer.
The Entrepreneur Stream of the Northwest Territories PNP is for entrepreneurs and/or owner-operators of businesses who:
Wish to establish a business in the Northwest Territories.
Businesses that offer a new product or a product of significant benefit to the Northwest Territories are given priority.
Canada's Provincial Nomination Program (PNP)
Canada's PNP enables Provincial and Territorial governments in Canada to attract immigrants to their region. Northwest Territories are currently participating in PNP.
If you choose to immigrate to Canada as a provincial nominee you must:
Apply and complete the provincial nomination process of the Province or Territory you wish to settle in.
Each province and territory has its own immigration program with varying requirements, except for Quebec, which has a different system from Canada altogether.
Demonstrate the skillset and ability to contribute to the economy of the province/territory you are applying to.
Receive a Provincial Nomination Certificate from the province/territory.
After you receive the Provincial Nomination Certificate under the Northwest Territories PNP, you must:
Send an application to Citizenship and Immigration Canada (CIC) for Permanent Residence.
A CIC officer will assess your application based on the Canadian Immigration requirements.
All the applicants for the Northwest Territories PNP must:
Complete and pass a medical examination.
Have security clearance.
Demonstrate sufficient funds to support himself/herself and his/her dependents after arriving in Canada.
We at JA Group aim to make the complex process of preparing financial papers, authenticating documents, filling applications, obtaining visas, and acquiring work and residence permits as simple, quick and easy as possible for our clients. We provide assistance to immigrants and students with pre-travel, travel and post-arrival needs including but not limited to acquiring a health card, social insurance card, ID card, and driver's license, as well as finding accommodation.
For more information on Northwest Territories PNP and other Provincial Nominee Programs, get in touch with our team of qualified immigration consultants and skilled advisors.