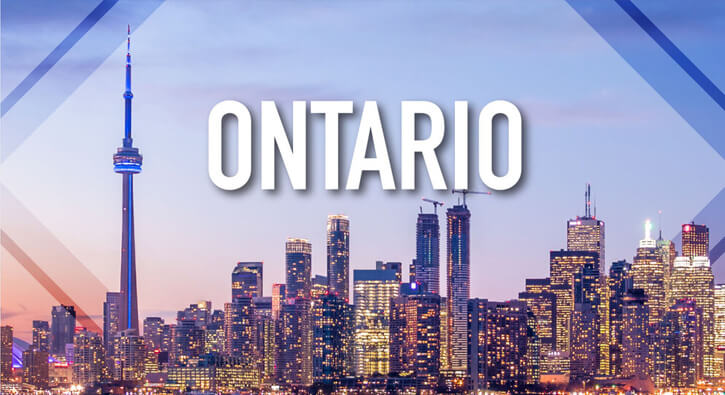 Ontario
Ontario welcomes the talents and energy that immigrants bring to our province. In return, it offers prosperity and an excellent quality of life.
Ontario has many different industries and jobs. Newcomers may find job prospects in Ontario's strong economy in
finance
tourism
manufacturing
arts and sciences
Over many years, hard-working newcomers from many cultures have helped to make the province of Ontario a multicultural land of opportunity. Its population of 12 million includes people from 200 countries who speak as many as 130 languages.
Ontario Immigrant Nominee Program (OINP)
The OINP nominates foreign workers, entrepreneurs and international students to the Government of Canada for permanent residence in Ontario.
About the OINP
Ontario's economic immigration program works in partnership with the Canadian government's immigration pathways.
Processing times and nominations
Up-to-date information on application processing times and number of nominations that have been issued.
Employers seeking foreign talent
If you are interested in recruiting foreign talent, dedicated staff are available to give you information about the many immigration pathways available. We are also a referral partner to the federal Global Skills Strategy.
Regional Immigration Pilot
The pilot aims to attract highly skilled immigrants to rural and small Ontario communities to fill local labour market gaps and help spread the benefits of economic immigration.
Help getting settled in Ontario
Before you arrive
The Government of Canada provides free in-person and online services to help you better prepare and adjust to life in Canada. These services can help you with living and working in Canada, getting your education, work experience and professional licenses/certificates recognized, and connecting with employers and with free support services when you arrive.
Learn more about pre-arrival services.
Do a free online test to get an idea of your English or French skills and find out if you need language training.
Find a settlement agency
Settlement agencies help newcomers and refugees find the services they need to settle in Ontario.
They can help you:
get settled in your community
find housing, a job or childcare
register your children in school
access programs (such as English or French classes, employment services, skills training and foreign credential assessment)
get information about healthcare and social services
find an interpreter or translator
These services are free and are available in multiple languages in communities across Ontario. Many agencies also deliver programs for newcomer and refugee youth.
After you arrive
Find housing
You can choose to rent, buy a home or find temporary housing until you can find a more permanent place to live.
Renting
There are many places to look for rental housing in Ontario. You can:
search on the internet and classified sections of rental housing publications
speak with a real estate agent
look at bulletin boards in grocery stores, libraries, laundromats, health clinics, thrift stores, community centres, service clubs or real estate offices
talk to relatives or coworkers
If you choose to rent, you must:
Fill out a rental application form and submit it to the landlord
Sign a lease agreement (a legal agreement between you and your landlord that includes how much your rent will be and your rights and responsibilities
Give a deposit, usually in the form of a cheque or money order, which covers the cost of the first and last month's rent
Pay your monthly rent on time to the landlord (usually in the form of a cheque)
Rent deposits
Your landlord can collect a rent deposit only if they ask for it on or before the day that you enter into a lease agreement. It cannot be more than one month's rent or the rent for one rental period, whichever is less.
For example, if rent payments are made weekly, the deposit cannot be more than one week's rent; if rent payments are made monthly, the deposit cannot be more than one month's rent.
The rent deposit must be used for the rent for the last month before the tenancy ends. It cannot be used for anything else, such as to pay for damages.
Buying
In Canada, homebuying is controlled by the Canada Mortgage and Housing Corporation.
If you choose to buy a home, you must either:
pay the full cost of the home, including all fees and taxes
get a loan from the bank to pay for the home and have enough money to cover:

the down payment on the home
all fees and taxes