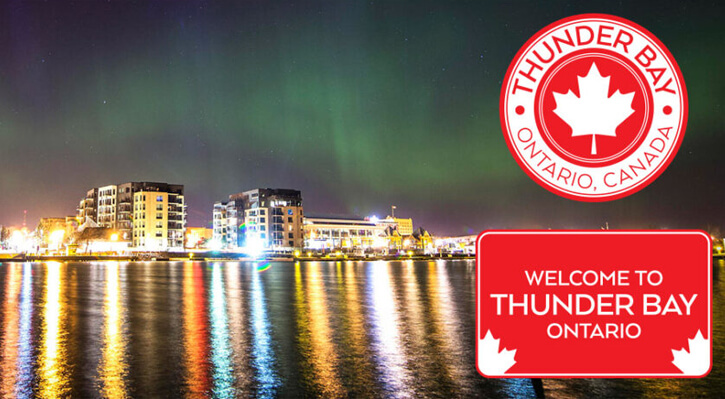 Ontario's Thunder Bay accepting applications for RNIP
Thunder Bay is accepting applications under the Rural and Northern Immigration Pilot [RNIP], a community-driven pilot program by the government of Canada. Thunder Bay is one of the 11 communities participating in the RNIP. Each of the communities that are a part of the RNIP gets to choose their own way of running the program.
Participating communities take the initiative in attracting new immigrants – matching them with local job vacancies, promotion of a welcoming community, along with connecting newcomers to the local settlement services as well as established members of the community.
Recently, Sudbury in Ontario held its first RNIP draw on April 23, 2020.
With Thunder Bay open to accepting applications under the RNIP, it is now possible to get Canada permanent residence by securing a community recommendation through Thunder Bay. Nevertheless, currently, only local applicants are being considered by Thunder Bay for being granted a community recommendation for Canada PR.
While the recruitment of employers has been going on since January 2020, it was towards mid-April that applications have been open for Thunder Bay RNIP.
Till date, 2 community recommendations have been issued by Thunder Bay. These were for workers in occupations that had a Skill Level B under the National Occupational Code [NOC].
To be eligible for being considered for a community recommendation for the RNIP, a valid job offer from an employer in the community is required.
Up to 100 recommendations can be made by the Thunder Bay RNIP in Year 1 of the Pilot.
Allocations distributed by Thunder Bay RNIP for Year 1 –
| | |
| --- | --- |
| Skill Level | Allocation for Year 1 |
| Skill Level A: Professional jobs Usually requiring a degree from a university. For example, architects. | 10 |
| Skill Level B: Skilled trades and Technical jobs Usually requiring either a diploma from a college or an apprentice training. For example, plumbers. | 40 |
| Skill Level C: Intermediate jobs Usually requiring high school education and/or training specific to the job. For example, long-haul truck drivers. | 40 |
| Skill Level D: Labour jobs Usually providing training that is given while on the job. For example, fruit pickers. | 10 |
Positions that are currently available to overseas talent through the Thunder Bay RNIP include – long-term care workers, hospital staff, HVAC specialists, in restaurants, automotive technicians, expert stonemasons, construction and renovation workers.
The cost to apply for Canada PR through the RNIP is CAD 1,040 [that is, processing fee CAD 550 plus a right of permanent residence fee of CAD 490].
Additional fees will be applicable in situations wherein there are dependents and a spouse included as well.