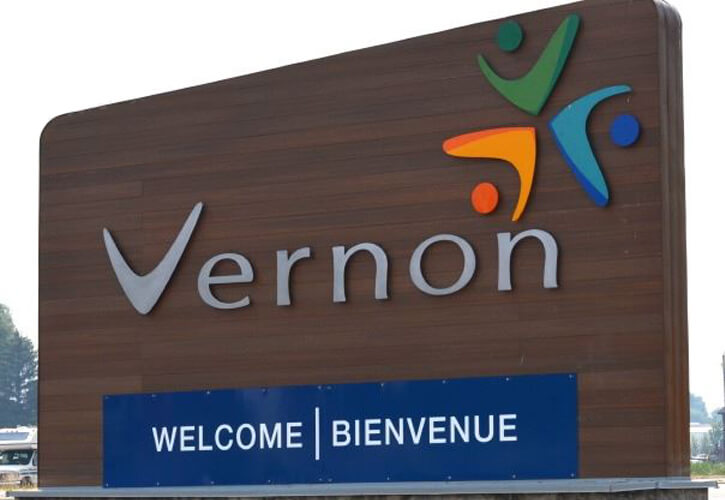 Vernon, the latest community to launch the RNIP
The Rural and Northern Immigration Pilot was launched by the government of Canada with the aim of connecting foreign workers with those Canadian employers in 11 specified communities that are facing a labour shortage.
There are 11 communities participating in the RNIP. Vernon is the 4th community that has started accepting applications for the Program. To be open till February 2022, Vernon has begun accepting applications for the RNIP from February 1, 2020.
Communities accepting invitations Province
Brandon Manitoba
Altona /Rhineland Manitoba
Sault Ste. Marie Ontario
Vernon British Columbia
Vernon is a city in the southern part of the province of British Columbia in Canada. Lying about 441 kms to the northeast of Vancouver, Vernon is known for being a service centre for a large fruit-growing, dairying, and lumbering area.
Vernon is a small city in Okanagan Valley. Commonly referred to as Canada's wine country for its 160+ wineries, the Okanagan Valley possesses a diversified economy.
Temporary foreign workers and new immigrants in Canada can now apply for Canadian PR through Vernon in British Columbia.
Basic eligibility
To be considered by Vernon for Canadian permanent residency through RNIP, an applicant must –
Meet the federal selection criteria laid down by the IRCC [Immigration, Refugees, and Citizenship Canada]
Meet the community-specific eligibility as specified by Vernon
Have a job offer for a permanent and full-time position with a local employer in Vernon
IRCC requirements
Qualifying work experience
1 year of continuous work experience in the previous 3 years. Total 1,560 hours of work.
Note. No work experience needed in case of an international student having recently graduated from a public funded post-secondary institution in Vernon. Conditions apply.
The work experience can be – • Inside or outside Canada. If in Canada, you must have been authorized for the same. • Can be a combination of full-time or part-time but in the same occupation • Can be for different employers • Over at least 1 year • Unpaid internships or volunteer work not counted • Self-employed work not considered Main duties of experience should be in keeping with the NOC code
Language requirements CLB – Canadian Language Benchmarks NCLC –Niveaux de compétence linguistique canadiens
Minimum language requirement as per NOC – • NOC 0 (zero): Management – CLB/NCLC 6 • NOC A: Professional – CLB/NCLC 6 • NOC B: Technical – CLB/NCLC 5 • NOC C: Intermediate – CLB/NCLC 4 NOC D: Labour – CLB/NCLC 4
Educational requirements
Educational Credential Assessment [ECA] report from a designated assessor showing that you have completed a foreign credential that can be taken as equivalent to Canadian high school OR A Canadian high school diploma
Proof of funds Note. Not required if you are already legally working in Canada at the time of applying.
You must be able to prove that you have the funds for supporting your family and yourself while you are settling down in Vernon. Even if the family members are not coming with you, you will have to show the funds for them as well.
Community-specific requirements for RNIP in Vernon
To be eligible for RNIP in Vernon, the community-specific requirements include –
Firstly, meet the federal requirements for eligibility for the RNIP
CLB 5 and above in English/French
Must complete a candidate profile on the official webpage of Vernon
Have job offer of at least $25 per hour. Conditions apply.
Candidates are awarded a score and ranked as per Vernon's Comprehensive Ranking System [VCRS]. Score is given on various human capital factors, the potential to successfully integrating into and staying on in the community being one of the factors considered.
VCRS has a maximum score of 100 points. Points also given for connection to Vernon.
All those profiles that meet both the federal as well as community eligibility criteria are then placed into a pool together. Applications are accepted up to the last day of each month.
10 recommendations are given in 1 month to candidates considered to be best fitting the community criteria based on VCRS scores. Vernon can recommend a total of 100 candidates for each year of the RNIP.
If a candidate is not chosen, the profile is put back in the pool where it remains for up to 3 months from the date of submission of the application.
After 3 months, the application is declined. Candidates can re-apply.
Do keep in mind that those applying from abroad will be expected to appear for a 15 to 30 minutes' interview via videoconferencing.